Message from The Dean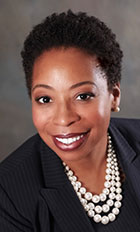 Welcome to The Honors College at Miami Dade College! You are joining a tradition of excellence regarded nationally and internationally for the transformational academic and personal experiences provided to students just like you over the last 10 years. Since our inception, we have invited hundreds of students to dream big and be confident in their ability to achieve these dreams. With motivation, courage, and ability, they have not only accepted this charge but along the way pleasantly surprised themselves by who they have become. Because of these accomplishments, we are able to assert accurately that we are a Pathway to Greatness.
The Honors College will provide a rigorous academic environment supported by a network of relationships that include Directors, Faculty, Alumni, Staff and of course your Peers. In this community of high achieving students, you will find that your experiences out of the classroom are just as vital to your education. Whether in service learning, student organizations, and/or internships, you will learn from and contribute to your peers. Together, you will not only develop lifelong relationships, but you will support one another as you learn more about yourselves and pursue your dreams.
Use this experience wisely to help you transition from a high school student to a college learner. Equip yourself with a solid academic foundation that will support the next step in your education. Be a leader who meaningfully participates in study away seminars, professional development opportunities, and campus initiatives. Learn new and interesting things about the world and your place in it. Lastly, make sure you have a good time and take advantage of all that Miami Dade College has to offer; because we are a vibrant community.
Should you have any questions, don't hesitate to give us a call at 305-237-7077. We wish you continued success!
Pascale Charlot, J.D.
Dean of The Honors College