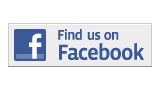 ---
Previous Issues
Top Story: Search For Man Who Robbed And Abducted Woman At Kendall Campus Continues - Student says man approached her in parking garage L at gunpoint and forced her to drive him to an ATM, withdraw money and then drop him off during an incident on the morning of April 28.
Top Story: Living Lessons In The Florida Legislature - Members of the Student Government Associations at Miami Dade College's eight campuses traveled to Tallahassee to push for legislative issues that would benefit them and other community colleges throughout Florida.
Top Story: 35 Years After Mariel - The Reporter looks back on the Mariel boatlift as it nears its 35th anniversary. The paper's editor-in-chief, Daniela Hurtado, profiles success stories of Miami Dade College alumni, faculty and staff who arrived via Mariel.
Top Story: New Space For North Campus Food Pantry - More than 350 students and staff members pitched in at recent Meals of Hope Experience to help stock the pantry with nutritious fare for Miami Dade College students who qualify for the help.
Top Story: Tourney-Bound Team Overcomes Early Season Shooting Incident - The Miami Dade College women's basketball team overcame a tumultuous start to their season—including three student-athletes being shot at nightclub on Sept. 28 —to qualify for the State Tournament March 4-7 in Ocala.
Top Story: Dash Ruiz by Day, Dash Maverick by Night - Dash Ruiz, a full-time media coordinator at MDC-West, is also a part-time pro wrestler who's been fascinated with the sport since his teenage years.
Top Story: Student Government Elections Season Opens - Applications for candidacy are available at all Student Life departments college-wide. Deadline to apply is Feb. 23.
Top Story: McCabe Steered The College For 15 Years - Former Miami Dade College President, Robert H. McCabe, left an impact on many lives.
Top Story: Santa Taking Requests At North Campus - The Children's Holiday Celebration features fun rides and activities as well as classic holiday icons for neighbors to enjoy.
Top Story: Students From MDC Accused Of Fraud - Higher One accounts were used in fraudulent scheme that included 644 victims and resulted in a $1.9 million loss.
Top Story: Back From War And Back In School - Thousands of veterans at Miami Dade College are hitting the books in post-military life and preparing for second careers in civilian life.
Top Story: No Parking Here - Two years after a garage collapse at West Campus killed four construction workers and injured eight others, students still have no where to park on campus.
Top Story: New Parking Garage At Hialeah Campus Makes Parking More Convenient - The seven-floor parking garage, which opened this summer, features more than 1,000 parking spaces and a community multi-purpose room.
Top Story: School of Justice Makes Plans To Turn North Campus Gym into Training Center - Plans for the John F. Kennedy Center include a tactical training center, courtroom, jail cell and booking center as well as a shooting range.
Top Story: MDC TV Creole Language Show Aims to Impact and Inspire Haitian Students - James Pierre's one-on-one interviews with seasoned professionals and successful students is the first Creole-language TV show on the College network.
Top Story: Vice President Joe Biden Delivers Commencement Speech At InterAmerican and Homestead Campus Graduation - Immigration reform was the focus of Vice President Joe Biden's speech to InterAmerican and Homestead campus graduates on May 3. Approximately 15,000 students graduated at four separate Miami Dade College graduation ceremonies.
Top Story: Professor Hospitalized After Being Attacked In Parking Garage At Kendall Campus - Kendall Campus professor Marc Magellan was transported to Baptist Hospital after a man attacked him in a parking garage on campus on April 15. He sustained various injuries and was discharged several hours later.
Top Story: Student Garners Prestigious Scholarship to Study at Distinguished Chinese University - Yaacov Moshe honed in on his lust for culture and particular interest in languages at MDC's Confucius Institute. Now the Chinese government is recognizing his dedication to his studies.
Top Story: Protests Painful and Personal for Venezuelans in Miami - Venezuelans in Miami and on campus are showing support for protesters in their country dissatisfied with the government and are speaking out about troops' violent reactions to the vocal protesters the army is supposed to protect.
Top Story: Brayan Takes The Train - A young man's journey for an education stretches far beyond the path he takes to get there.
Top Story: For Students with Deferred Action Status, Optimism and Frustration - It has been about a year and a half since President Barack Obama's Deferred Action for Childhood Arrivals (DACA) process was announced back on June 15, 2012 and went into effect a few months later on August 15. Since then, hundreds of thousands of people have been provided relief as a result, but questions remain on what the future holds for undocumented immigrants.
Top Story: Evans Returns To Baseball Field After Open Heart Surgery - Pitcher Robert Evans is back on the mound at Miami Dade College, 16 months after open heart surgery nearly derailed his baseball career.
Top Story: Miami Dade College Welcomes Group Of Cuban Students For the First Time in Five Decades - Fifteen students from Cuba arrived in Miami on January 13 to study abroad at Miami Dade College. The visit marks the first collective academic visit from Cuba in 55 years. The students will be spending a semester in South Florida.
Top Story: Longtime Journalism Professor Set To Retire - Professor David Merves, a full-time faculty member in the journalism department at North Campus, is retiring after thirty years of service to the College.
Top Story: North Campus Gets New Chief Of Public Safety - James Dobson, a 16 year law enforcement veteran, started as the new chief of Public Safety on Nov. 12.
Top Story: Kendall Campus Instructor Writes Dance History Book - Michelle Grant-Murray, a dance instructor at Kendall Campus, released the book Dance History: Beyond the Surface in August. She is using the textbook to teach her students this semester.
Top Story: Robotics Club Allows Members To Merge Love For STEM Fields - The organization, which started four years ago with two members, now boasts more than 20 members, and incorporates what is taught in the classroom into real-life experience.
Top Story: West Campus Continues To Move Forward, One Year After Garage Collapse - October 10 marks the one year mark since a garage collapse at West Campus killed four construction workers. Although the garage's completion status remains unknown, the campus has made strides in other areas.
Top Story: [I Am MDC] X [Two Million] - More than 50 years after it first opened its doors, Miami Dade College admitted its two-millionth student— Tatyana Rivera, a 2013 graduate of Coral Reef Senior High School.
Top Story: Germán Muñoz Loses Battle To Lou Gehrig's Disease - Germán Muñoz, the former chairperson of the social sciences department and professor at the Wolfson Campus, lost his seven-year battle with Lou Gehrig's disease; he was 63-years-old.
Top Story: Dreams Become Reality For Thousands Of Miami Dade College Graduates - Friends and family members along with faculty of Miami Dade College (MDC) came together on May 4th to celebrate the graduation of over 13,000 MDC students. Five unique ceremonies were held in two different locations.
Top Story: Silent Run Commemorates Victims of Boston Marathon Bombing - A crowd of approximately 1,000 runners gathered at the Fortune International Parking Lot in Brickell on April 16 for a silent run to commemorate the victims of the April 15 Boston Marathon bombing.
Top Story: Yoani Sánchez Stresses Unity Of All Cubans During Speech At Freedom Tower - Miami Dade College welcomed Cuban blogger Yoani Sánchez to the Freedom Tower on April 1. The blogger emphasized problems currently facing Cuba, and the need for the Cuban community—in Miami and Cuba—to become unified.
Top Story: Caratini Providing Sharks With Offensive Punch - Catcher/third baseman Victor Caratini believed it was destiny that led him to play at Miami Dade College after he was ineligible to play at Southern University and A&M College.
Top Story: Man Found Masturbating At Meek Center Library - The man left the library before police were able to interview him. The incident happened on Jan. 30.
Top Story: Professor By Day, Server By Night - Kendall Campus Italian and French Professor Biagio Auricchio works full- time during the week and as a server during the weekends at his family owned restaurant, Nunzio's.
Top Story: Professor Injured After Automobile Accident On Campus - Kendall Campus English professor, David Schroeder, was struck by a car on Nov. 30, incurring a fractured femur and lacerations to his face and head, according to police report.
Top Story: New Academic Support Center Opens At Kendall Campus - The Academic Support Center (building R) opened it's doors on January 7 welcoming back students, faculty and staff to the new facility, which will houses all student service departments and the School of Business Administration.
Top Story: Hundreds Of Thousands Attend MBFI in Downtown - From Nov. 11 through Nov. 18 the Miami Book Fair International brought more than 460 authors, 200 exhibitors and 200,000 people to celebrate it's 29th anniversary.
Top Story: Book Fair Set To Captivate Readers Downtown - The Miami Book Fair International celebrates its 29th year from Nov. 11 to Nov. 18 at the Wolfson Campus, featuring thousands of books, 468 authors, food tastings and theater productions.
Top Story: Four Dead, Several Injured After Parking Garage Collapses At West Campus - A large section of a five-story parking garage under construction by the Ajax Building Corporation collapsed on Oct. 10 killing four construction workers.
Top Story: North Campus Public Safety Chief Reprimanded - Therese Homer, the Chief of Public Safety at the North Campus was reprimanded in August for her handling of two fire alarm incidents and for creating "an atmosphere that borders on a hostile work environment."
Top Story: Judge Orders Serrapio To Halfway House - U.S. District Court Judge Marcia G. Cooke modified the conditions of Joaquin Amador Serrapio Jr.'s probation on Sept. 18 after reading statements he made in a news article published in the Sept. 11 issue of The Reporter.
Top Story: Serrapio Calls Facebook Obama Threat 'Funny' - In an interview with The Reporter and a guest column, Joaquin Amador Serrapio Jr., expressed conflicting sentiments about the ordeal that led to his felony conviction for threatening President Barack Obama.
Top Story: One Step Closer To The Dream - President Barack Obama's deferred action plan started on August 15; thousands of undocumented immigrants expected to apply for program that could exempt deportation for two years.
Top Story: MDC Graduates Turn To New Chapters - More than 13,000 students graduated from Miami Dade College on April 28 at the James L. Knight Center and the Kendall Campus Gymnasium.
Top Story: New Chapter: MDC Students To Graduate - More than 13,000 Miami Dade College students will toss their tassels on April 28. Some campuses are limiting how many guests each graduate can bring.
Top Story: Sharks Lose Alvarez For Year - Sophomore infielder had successful surgery to remove blood clots.
Top Story: Cinematic Showcase Seizes MDC - The 29th annual Miami International Film Festival. running from March 2 to 11, featured more than 100 films from around.
Top Story: Students Huff And Puff Despite Smoking Ban - Nearly one year ago, Miami Dade College decided on a college-wide smoking ban. However, many still violate the policy.
Top Story: New Crackdown On Parking At North Campus - After nine vehicles were stolen from North Campus between Nov. 30 and Feb. 13, Public Safety has increased crime prevention strategies in an effort to lower crime.
Top Story: Gingrich and Romney Open Forum For Students - Two 2012 Republican presidential contenders, Mitt Romney and Newt Gingrich, participated in the Meet The Candidates forum held at Univision Studios and Miami Dade College Wolfson Campus.
Top Story: Video Report: Presidential hopefuls participate in forum for MDC students - Presidential hopefuls participated in a forum for MDC students
Top Story: Student Author Aims To Make A Difference - Wolfson Campus student Katherine Magnoli, who recently wrote wrote her first book, The Adventures of KatGirl, was featured at last month's Miami Book Fair International in downtown Miami.
Top Story: Armed Robberies at Meek Center - Miami Dade College decided not to issue a warning regarding two armed robberies at the Meek Center because they felt it wasn't a "continuous threat" to the Center's community.
Top Story: Assistant Public Safety Chief Terminated - Former West Campus Assistant Public Safety Chief Hector Pujadas was fired for allegedly taking books from West Campus' lost and found facility and selling them to the campus bookstore.
Top Story: Swimming Olympic Medalist Now North Campus Wellness Aquatic And Fitness Center Director - Noemi Zaharia, a two-time Olympic medalist in swimming for Romania, was appointed North Campus' Aquatic and Fitness Center Director.
Top Story: Too Many Students, Too Little Parking - Students at Miami Dade College struggle with parking availability. According to records, there are more students than there are designated parking spaces.
Top Story: Money Reported Missing From North Campus Phi Theta Kappa - Funds were reported missing from North Campus' Phi Theta Kappa, Mu Epsilon Chapter on Sept. 6 after money was left unattended.
Top Story: Honors College Appoints New Dean - Pascale Charlot was appointed dean of The Honors College after Alexandria Holloway retired in late August.
Top Story: CG Burgers Restaurant Review - A review of CG Burgers, 8525 Mills Drive, Kendall, FL 33183
Top Story: Goodwin Selected for Major League Baseball Draft - Miami Dade College outfielder Brian Goodwin was taken as the first pick in the compensatory round, 34th overall for the 2011 MLB Baseball's Amateur draft.
Top Story: Wolfson Gets Tastier - Miami Dade College's new Miami Culinary Institute at Wolfson Campus is now open for students. The building is worth $22 million and took about 15 months to build.
Top Story: Graduation Tickets Limited Due To Seating Availability - North and West Campus' graduation tickets have been reduced from four to two per student.
Top Story: Obama To Speak At North Campus Graduation - President Barack Obama is this year's guest speaker for the North and West Campus commencement ceremony.
Top Story: Men's Basketball Coach No Longer With College - Matthew Eisele, 29, is no longer spearheading the men's basketball team at Miami Dade College. It is still unclear as to why he is no longer with the institution.
Top Story: Film Frenzy Comes To Town - Twenty eighth annual Miami International Film Festival will run from March 4 to 13 throughout all South Florida.
Top Story: Student Killed In Hit-and-run Accident - 21-year-old Tyron Richemond was struck by a hit-and-run driver while waiting for a bus on Northwest 79th Street and 27th Avenue.
Top Story: Thieves Snatch Computers At Wolfson - Six break-ins at Wolfson Campus' Media Relations, computer courtyard and ACCESS MEED Department result in a bank-busting situation for the College.
Top Story: Breathe Easy - College officials are considering banning smoking on all eight of Miami Dade College's campuses.
Top Story: Bush Opens MBFI With New Book - Hundreds turn out to hear former President George W. Bush talk about his new book, Decision Points. A group of protesters voiced their opinion outside the venue.
Top Story: Turning The Page For A 27th Time - From humble beginnings as a two-day fair in 1984, the Miami Book Fair International has grown into an event of international acclaim that features renowned authors and celebrities.
Top Story: Obama Appoints Padrón To Lead Education Initiative - Miami Dade College President Eduardo Padrón has another accomplishment to add to his résumé.
Top Story: Retiring. With Honors. - E. Carter Burrus, Honors College director at the North Campus, is retiring after years of service to the college.
Top Story: New Student Newspaper to Cover all nine MDC locations - Miami Dade College is merging its three student newspapers—The Falcon Times of the North Campus, the Metropolis of the Wolfson Campus and the Catalyst of the Kendall Campus.
---