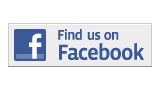 TOP STORY
Miami Dade College is merging its three student newspapers—The Falcon Times of the North Campus, the Metropolis of the Wolfson Campus and the Catalyst of the Kendall Campus.
BEST IN SHOW: Officer Nelson Enrique with his K-9 partner, Jimmy, a bloodhound that was donated by the Jimmy Ryce Center for Victims of Predatory Abductions. MARK PULASKI/ THE REPORTER

PRACTICE MAKES PERFECT: Logan, a Belgian Malionis, handed by Officer James Yin, practice his criminal- apprehension skills on Sgt. Ernie Gutierrez. MARK PULASKI/ THE REPORTER

PRETTY IN PINK: miami Dade College lit its National Historic Landmark, the Freedom Tower, in pink in support of brest cancer awareness month. WESLY URRUTIA/ THE REPORTER

RETURNING: After a year, Edgaris Franchesca Leon is poised to return to form on the volleyball court at Miami Dade College's Kendall Campus. AKEEM BRUNSON/ THE REPORTER

THE REPORTER: Is the student newspaper at Miami Dade College. Launched on Oct. 4, 2010, it features 16 pages printing on a biweekly schedule, a circulation od 10,250 per print cycle, and is augumanted by a website with video and audio content. The Reporter is distributed at all eight MDC campuses and has a newsroom at the North, Wolfson and Kendall Campuses.
HIGHLIGHTS
Edgaris Franchesca Leon towers over her opponents on the volleyball court. At 6-foot-1 inches tall, Leon looks every bit the part of the physically imposing player she portrays on the court.
Joan Lehman, who had the William and Joan Lehman Theatre at Miami Dade College's North Campus named in her honor, died of old age in her Biscayne Park home on Sept. 16, 2010. She was 90.
In an effort to get on the "green" bandwagon, Miami Dade College is trying to make commuting to campus a more earth-friendly activity.
Nearly fifty years have passed since an inquisitive group of students with little to no journalism experience gathered in a cramped 10 x 10 white-wooden structure at Dade County Junior College to form the school's first student newspaper, The Falcon Times.