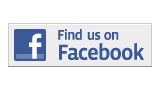 TOP STORY
E. Carter Burrus, Honors College director at the North Campus, is retiring after years of service to the college.
Unveiling: Miami Dade College is beginning to make preparations as the Miami Book Fair International 2010 emerges again. On Tuesday, Oct. 4, the fair's official poster was unveiled at Mia at Biscayne restaurant. The poster's creator this year is Alejandro Cabrera De La Moore, also known as Maximus Blanc. The fair will be running from Nov.19- 21, with more than 250 publishers and booksellers participating. COURTESY OFPHIL ROCHE/MDC MEDIA RELATIONS

Guest Speaker: As part of MDC's Journalism Speaker Series, Dave Barry came to North Campus on Oct. 5  AKEEM BRUNSON/THE REPORTER

Friendly Competition: (From left) Anthony Spallone and Paul Jimenez from the Miami Dade College debate team; Lewis Iwu and Mary Nugent from the British National Debate Team. GREGORY CASTILLO/THE REPORTER

Counting Down: E. Carter Burrus ponders what the future has in store after his impending retirement on Oct. 29. AKEEM BRUNSON/ THE REPORTER

Creative Commons: Veronica Silva, 20, vice-president of The Doodle Club prepares a banner, along with other members, for their booth at the All-Nighter for Haiti. MARK PULASKI/THE REPORTER
HIGHLIGHTS
Unemployment isn't the only thing going up. Miami Dade College President Eduardo Padrón has approved a plan to charge students a $3 perncredit access and parking fee beginning in the fall of 2011, according to College Provost Rolando Montoya.
When Adrienne Langford, a student at the InterAmerican Campus, celebrated her 33rd birthday at The News Lounge, she didn't have school on her mind.
As the judge prepared to announce the next Miss Florida USA, Lissette Garcia held her breath.
Film guru, Jaie Laplante, has been tabbed as the new executive director of the Miami International Film Festival.