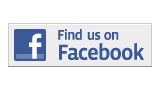 ---
Entertainment
Turning The Page For A 27th Time
By Alexandra de Armas
alexandra.dearmas001@mymdc.net
Miami Dade College was just being polite 26 years ago when it lent the public libraries in Miami- Dade County tables for their two-day book fair, Books by the Bay.
That favor transpired into what is known today as Miami Book Fair International.
Now a week-long event, produced and hosted by Miami Dade College and the Florida Center for the Literary Arts, the Book Fair attracts an average of 225,000 people each year. This year's book fair will run from Nov. 14 through Nov. 21 at Wolfson Campus.
The Fair kicked off with former U.S. President George W. Bush presenting his new autobiography, Decision Points.
The Book Fair, which this year will have an emphasis on Mexican authors and artists, in celebration of Mexico's bicentennial, will also showcase more than 350 world-renowned authors that have published books this past year. It will also feature its popular "Evenings With" series and the Street Fair among other events.
"It's fascinating to sit in an audience and listen to these people that take the time to write such wonderful words that many times we enjoy in the privacy of our home or elsewhere," said Alina Interián, executive director of the Florida Center for Literary Arts at Miami Dade College.
According to Mitchell Kaplan, owner of Books & Books and cofounder of the MBFI, the book fair has been a positive thing for Miami.
"Miami was not a happy place 30 years ago," Kaplan said. "I think what the book fair has done is make Miami feel good about themselves. It has exported to the rest of the world the idea that serious things happen in Miami; that Miami isn't just a playground."
Dr. Mercedes Quiroga, Wolfson Campus president, agrees.
"It shows that education happens not only in a classroom but everywhere," Quiroga said, "stressing the importance of reading to our community is key because it is fundamental. This stresses the value of books and the value that they have."
More Entertainment Articles
---