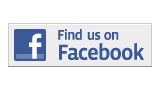 TOP STORY
Six break-ins at Wolfson Campus' Media Relations, computer courtyard and ACCESS MEED Department result in a bank-busting situation for the College.
Film Fest: Miami International Film Festival Director Jaie Laplante and College President Eduardo Padrón unveiled the poster for the 2011 festival during a special ceremony on Jan. 19 at the Gusman Theater. The MIFF is in its 28th year and will feature more than 100 movies from around the world. MARK PULASKI / THE REPORTER

Standing Ground: Students from the Basic Law Enforcement class #275 march from building 7 to graduation ceremony grounds at Miami Dade College North Campus. All students from this year's class graduated, according to Monica Cumberland. AKEEM BRUNSON / THE REPORTER

The Thin Blue Line: Thousands gathered at the American Airlines Arena to honor fallen Miami-Dade Police Department officers Amanda Haworth and Roger Castillo. The funeral procession tied up traffic in the downtown area for most of the day. MARK PULASKI / THE REPORTER

Words Of Wisdom: Former Miami Herald reporter, Arnold Markowitz, speaks to Miami Dade College students at Wolfson Campus as part of the Journalism Speaker Series. He replaced Michael Putney for the event. Putney was unable to attend because he covered the funeral procession of the two Miami-Dade cops that were gunned down. MARK PULASKI / THE REPORTER

Young Scientists: Students from Miami-Dade County Public School flock to Miami Dade College's North Campus for the Science Technology Engineering and Mathematic Expo. AKEEM BRUNSON / THE REPORTER
HIGHLIGHTS
Kendall Campus professor doubles as a forensic psychologist, evaluating clients' competency to stand trial.
Into The Deep: Watch an animated underwater journey into the deep featuring Bob Wallace's photography.
A case for allowing concealed weapons on campus, to ensure proper self-defense.
Anthony Hopkins provides a pristine performance as a possessed priest in new exorcism flick.