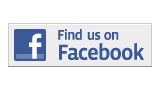 TOP STORY
21-year-old Tyron Richemond was struck by a hit-and-run driver while waiting for a bus on Northwest 79th Street and 27th Avenue.
Cultural Landmark: The Freedom Tower originally opened in 1925 as the headquarters for The Miami News. It later served as a processing center for incoming Cuban immigrants. MARK PULASKI / THE REPORTER

Hot Spot: Miami's Fire-Rescue Station 1 leaped into action Monday, Jan. 31, when a fire broke out in a dumpster behind Wolfson Campus' building 3. AKEEM BRUNSON / THE REPORTER

A Salute To Black History: Gospel group 288 Mission is one of many groups that performed at Wolfson Campus in the annual Gospel Explosion Friday, Feb. 4. KOBI YOSEF / THE REPORTER

Move Along: Kendall Campus Dean of Administration Gloria Baez directs a student away from Building 2 on Feb 4. The building was closed when a fire was reported in the men's bathroom near the computer courtyard. Miami-Dade County firefighters were on the scene along with the arson investigation unit. GREGORY CASTILLO / THE REPORTER

Play Ball: Miami Dade Sharks Infielder Todd Juliano hits a fly ball during the 3rd inning of the Sharks 8-5 win over St. Thomas JV on Feb 3 and are off to an impressive 7-1 start to the season. The Sharks played their second home game of the season and play their next game, against St. Thomas JV, on Feb 16, at Kendall Campus. GREGORY CASTILLO / THE REPORTER
HIGHLIGHTS
Physical Therapy Major Esquilo Preto is looking to advance his education to help increase the reach of Capoeira world-wide.
A carpooling program aimed at improving traffic flow and the environment will be offered at InterAmerican and Kendall Campus.
North Campus opened its doors of its new Aquatic and Fitness Center on Feb. 14, offering new academic and healthy options for the College.
As singles' awareness day approaches, a chocolate drought becomes a real possibility.