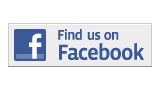 TOP STORY
Twenty eighth annual Miami International Film Festival will run from March 4 to 13 throughout all South Florida.
BREAKING GROUND: (From left) Kendall Campus SGA President Luisa Santos, Kendall Campus President Lourdes Oroza, Board of Trustees member Armando J. Bucelo and College President Eduardo Padrón attended a ceremonial ground breaking for the new academic support center, at Kendall Campus, on Feb 18. The new five-floor building will house the Student Services department among many others. GREGORY CASTILLO / THE REPORTER

BULL RUN: InterAmerican Campus SGA set up a small rodeo in hope of raising funds for this year's official theme "Helping Animals in Need." Since the beginning of the spring semester, the attraction has raised more than $600 for the cause. ALEXANDRA DALPE / THE REPORTER

CULTURAL DISPLAY: The Consulate General of the People's Republic of China held their 2011 Chinese New Year's Festival at Kendall Campus. The theme for 2011 is the Year of the Rabbit. Hundreds gathered on Feb. 20 to view different performances based on Chinese culture and tradition. JULIO VELEZON / THE REPORTER

NOW OPEN: North Campus President José Vicente, Chair of the Board of Trustees Helen Aguirre Ferré, North Campus SGA President Hafeeza Rahman and College President Eduardo Padrón were on hand for the ribbon-cutting ceremony. MARK PULASKI / THE REPORTER

ROUND TABLE: First female Secretary of State Madeleine Albright spoke to students as part of a Leadership Round-table series at Wolfson Campus on Feb. 23. She addressed what students can do to help the nation and the importance of global awareness. Albright also shared with students the issues she faced as the first female secretary of state. ANNA CARABEO / THE REPORTER
HIGHLIGHTS
Armando Guzman takes the position of chief of public safety at Kendall Campus.
Chenjerai Hove, a Zimbabwean writer, is now given the freedom to write what he chooses without the fear of attack due to a program called Miami: City of Refuge.
How the childhood sentiment of "following your dreams" has regressed into "following a job."
After a lackluster regular season, the MDC Lady Sharks basketball team snuck their way into the FCCAA state tournament.