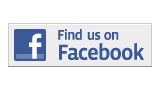 TOP STORY
President Barack Obama is this year's guest speaker for the North and West Campus commencement ceremony.
Inventive Illustrator: Miami Herald Cartoonist Jim Morin speaks to students about his work as a modern print and multimedia cartoonist at the Wolfson campus on Tuesday, March 22. AKEEM BRUNSON / THE REPORTER

Nocturnal Blaze: A ball of flame is visible from the massive fuel tank fire at Miami International Airport late Wednesday night, March 23. At least 40 percent the fuel supply was lost causing delays or cancelling of 179 flights. Investigators believe the fire was caused by an electrical failure in the fuel supply system. GREGORY CASTILLO / THE REPORTER

Small Car, Big Fire: A MINI Cooper was found on fire after a public safety officer reported it on North Campus' Lot 11 on March 17. It was approximately 5:28 p.m. when the student was notified that the vehicle was being towed. No other damages were reported. Reasons why the fire was ignited is still unknown. COURTESY OF FEDERICO ARANGO

So Fresh, So Clean: As part of the United Nations' Fresh Water Awareness Day, Ingrid Barreneche showcased an art instillation that helped promote the importance of fresh water around the world. Her art, titled "Have you heard about the plastic diet" was placed outside of Wolfson campus' building one on Wednesday, March 23. AKEEM BRUNSON / THE REPORTER

Standing Ground: Students from the Basic Law Enforcement class #275 march from building 7 to graduation ceremony grounds at Miami Dade College North Campus. All students from this year's class graduated, according to Monica Cumberland. AKEEM BRUNSON / THE REPORTER
HIGHLIGHTS
Men's Basketball Coach Matthew Eisele, 29, resigns after being placed on administrative leave for allegedly violating College Procedure 2410.
Speech professor and director of debate, John William Todd, is chief of two African tribes, the Mende and the Anang.
Miami Dade College administration is awaiting approval to ban smoking from all eight of MDC campuses.
Since the January 12, 2010 earthquake that killed more than 300,000 people in Haiti, the country has been going through the roughest situation its people have faced in decades.