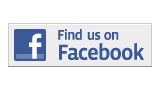 ---
News
A Hidden Treasure in Liberty City
By Kirsten Rincon
Kirsten.rincon001@mymdc.net
The Carrie P. Meek Entrepreneurial Education Center is an outreach center to Miami Dade College North Campus.
"We are just like any other campus, but instead we serve as a hub for entrepreneurship," said Meek Center Executive Director H. Leigh Toney.
The Center offers college credit and non-credit courses for both degree and non-degree seeking students. There are also opportunities to pursue certificate and vocational programs.
Students at the Meek Center can obtain workforce and business skills training to enter the labor market or become successful entrepreneurs.
The Meek Center, 6300 NW 7th Ave., is located approximately six miles from North Campus. It's a full-service center, which includes an accessible library.
"We are usually swamped with students," said Meek Center Head Librarian Theo Karantsalis. "We do everything from helping students with homework, accessing any data or research and locating books anywhere from the 28 different community colleges we are partnered with around Florida."
The Meek Center serves approximately 3,500 students per year with an average class size of 30 students. MDC opened the Entrepreneurial Education Center, becoming the only institution of higher education with an academic center in the Liberty City community.        
"What makes the center special is its ability to offer students the kind of one-on-one relationship that is a major indicator of the students success," Toney said. "We really try to understand the students' goals and the varying responsibilities they bring with them, so by the time they get here every day we can ensure they are getting the best education they can get."
More News Articles
---