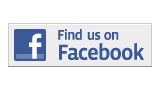 ---
News
Chief Overseas: Professor Not Just Of This Culture
By Monica Suarez
Monica.suarez006@mymdc.net
Speech professor John William Todd is known as Momah Bakari Comber in parts of Africa.

Todd, the director of debate at Kendall Campus, is not an African native. He was born and raised in southeastern Ohio.

But that hasn't stopped him from becoming the chief of two African tribes, the Mende of Sierra Leone and the Anang of Nigeria.

Todd wasn't born chief. His journey started at a young age.

"When I was young, 80-85 percent of the boys that graduated high school would work at steel mills or coal mines. I wanted to go to college," said Todd. "My parents had no money and at the time, the Marines were offering a two-year enlistment with four years of college paid for. So, I went."

From 1957 -1961, he attended Southwestern College in Windfield, Kansas where he double majored in speech and history. By 1961, Todd was a youth minister at a Methodist church.

Four years later he joined the Peace Corps and was sent to Sierra Leone in Africa.

During a three month period, he took five to six hours of language a day. He mastered Mende, the unwritten language of Sierra Leone.

"I had a thing inside of me that made me want to serve," said Todd. "Those were the two best years of my life."

Todd worked in the jungle doing swamp rice production. He helped setup a freshwater flow system to assist women transporting water to their homes. He also helped establish a hospital in the village.

While working with Dr. B.M. Kabba, the only surgeon in Sierra Leone, Todd sat through a surgical procedure. Mid-surgery, the kerosene lantern that was being used ran out. Todd stood over Kabba with a flashlight until the procedure was completed.

"After the surgery, when I asked [Kabba] what he wanted more than anything, he said he wanted a hospital for his people," said Todd. "I said 'let's do it'. I gave a call to Operation Crossroads Africa and we got the hospital running."

A Nigerian priest asked Todd to be chief of the Anang and the Mende tribes because of his commitment
to their work.

As chief, he represents the tribes outside of the country. Todd raises money and works with intercultural communications.

"When I was made chief, there was a secret ceremony with rituals and repetition of chants.  I even had to drink a special beverage," said Todd. "It was really great."
Soon after his work in Africa, he became director of Peace Corps recruitment in Chicago, Illinois.

Between 1968 and 1969 he went to Central Michigan University for graduate school where he received his master's degree in speech.

He has also served as a speech professor at the University of Michigan, the state manager of Michigan High School's Forensic Association. At Ferris State University, he was the director of debate and speech and the director of international programs.

Through these programs, Todd helped start the University of Belize, established Lakeland College in Wisconsin and became vice president of Elliare International College in Tokyo.

As director of international programs, he was given contracts to set up educational programs in Guatemala, Honduras, Costa Rica, Belize, Malaysia and Mainland China.

"I did it because I believe education opens doors," said Todd, " and if you dare to be a little adventurous, you can go far."

In 1989, as director of Peace Corps training, he went to Kingston, Jamaica to set up the U.S. government facility for the Peace Corps.

He was then awarded an honorary doctorate for work in international education training and development.

In October of 1992, Todd returned from Jamaica with thoughts of retiring.

However, he soon realized there was still work to be done.

So he came to MDC nine years ago. Todd coaches the debate team.

Ximena Cuadra, 19, a mass communications major at North Campus and a rookie debater, is excited to get better under Todd's tutelage.

"He is by far one of the best teachers I've had," Cuadra said. "I really look forward to having him as a professor and to get better as a debater to compete."

Todd has not only influenced students and communities around the world, he has also influenced his family.

According to Rali Todd, 25, Todd's middle child, his dad is nothing short of amazing.

"I think about my dad and it makes me realize how far I am from becoming a well rounded man," said Rali Todd. "When you get an opportunity to have a person in your life that is as awesome as my dad, you can't help but feel lucky every single day."
More News Articles
---