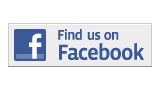 ---
News
Head Coach Resigns After Allegations
By Monique Madan
Monique.madan001@mymdc.net
Three weeks after facing allegations that he called a basketball player a "dumb ass" and threatened to have him removed from the premises by campus security, former Miami Dade College Head Basketball Coach Matthew Eisele resigned.

Eisele, who submitted his resignation letter on March 3,  did not return messages left on his cell phone by The Reporter staff. His resignation letter did not allude to why he quit.

College administrators have declined comment to specify who the student athlete described in the allegation is. No other written complaints were filed against Eisele.

"I don't understand. Yes, he cussed at times, but all coaches do,"  said point guard Darwin Ellis. "You really can't let words hurt you. Can't run away from that. Take it as a low jab and keep going."

According to a memorandum filed on Feb. 11 from MDC Athletic Director Anthony Fiorenza to Eisele, the College looked into allegations that on Feb. 9 he told a student in a loud and threatening tone, "Where the hell do you think you're going?"

The notice later states that Eisele allegedly used profanity in directing the student to remove his things from his locker. Eisele is then accused of using the term "dumb ass,"and threatening to have the student ejected off the premises by the Kendall Campus Public Safety Department before leaving for a game.

The Sharks had an away game on Feb. 9 against Palm Beach State College in Lake Worth.  

Eisele was placed on paid administrative leave two days after the alleged incident. According to Fiorenza's letter, Eisele was accused of violating College Procedure 2410: conduct unbecoming a College employee, including a failure to be courteous, considerate, respectful to students, the public, or other employees.
"My coach did yell but I never witnessed him cross the line. Nothing inappropriate or vile," said forward Maurice Kemp Jr. "He always did it to motivate us. Nothing else."

When asked whether or not Eisele was aggressive or disrespectful to them, all nine players who were active on the roster at the end of last year said they appreciated his tough yet motivational style.

Sophomore guard Zachary Lamb said Eisele's dialogue could have easily been misinterpreted.

"Coach was not aggressive, he was passionate, not laid back.," Lamb said. "This is business, its the next level."

Maurice Kemp Sr., the father of forward Maurice Kemp Jr., said he attended many of his son's games.    

"As a parent, I would have to say, anything about Coach Eisele verbally abusing the players is false," said Maurice Kemp Sr. "These are young men he is dealing with, not children."

It is unclear if a timetable has been set for hiring a permanent head basketball coach. Manny Mendez, an assistant coach on last year's team, will remain the interim head coach until a new head coach is found.

Four players from last year's team are eligible to return to next year's squad. They said they are frustrated with College administrators' lack of information surrounding Eisele's departure.

"If I'm here on a scholarship, I don't know why they're not telling us. We've been left in the dark," Ellis said. "I don't know what's gonna happen next year."

————————————————————
Matthew Eisele started at MDC in 2006 as an assistant coach. He later served as the interim head coach from August 2007 through June 2009. In July of 2009 he was named the permanent head coach. Eisele's record was 77-37 during four years at the College.Several of Eisele's players transferred to prominent Division I schools such as the University of Cincinnati, the University of Kentucky, the University of Memphis, and Kansas State University.  
More News Articles
---