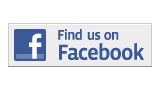 ---
News
Obama To Speak At North Campus Graduation
By Alexandra de Armas
alexandra.dearmas001@mymdc.net
President Barack Obama will be the guest speaker at the North and West Campus graduation ceremony.
The event will take place on April 29 at 5 p.m. at the James L. Knight International Center. Obama will address nearly 4,000 students. 
"[It] is a true honor for our institution, and more importantly, the President's presence and words will no doubt serve as a lifelong inspiration to our graduating students and their families," said North Campus President José A. Vicente said.
Obama will be the third U.S President in the past four years to speak at a Miami Dade College graduation.
Former President George W. Bush spoke at the Kendall Campus commencement ceremony in 2007; William Jefferson Clinton spoke during the North and West Campus graduation in 2010.
According to Hannah August, White House spokesperson, there is no information about Obama's speech at this time.
College President Eduardo Padrón's affiliation with Obama, helped make the visit possible. In October 2010, Padrón became the Chair of the White House Initiative on Educational Excellence for Hispanic Americans, one of the many national recognitions he has received.
According to Mendieta, the College does not pay for guest speakers. 
"He just has very strong relationships at Washington and when he asks for something, people typically agree," Juan Mendieta the director of communications at MDC said.
Since he took office, Obama's administration has concentrated on community colleges.
"Because people need to be able to train for new jobs and careers in today's fast-changing economy, we're also revitalizing America's community colleges," Obama said during the state of the union address in January 2011. "America has fallen to ninth in the proportion of young people with a college degree.  And so the question is whether all of us –- as citizens, and as parents –- are willing to do what's necessary to give every child a chance to succeed."
Even some students who are not supportive of Obama still view the opportunity to hear him speak as a privilege.
"Just because I don't agree with his ideals and policies, doesn't mean I don't find it amazing that he'll be attending the graduation," said Priscilla Almeida, a 19- year- old political science major.
More News Articles
---