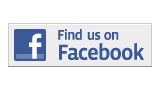 ---
News
The King Of Clean
By Gregory Castillo
Gregory.Castillo001@mymdc.net
North Campus business major Jean Rene Faustin isn't scared to get his hands dirty— or clean for that matter.
Faustin, 23, is the CEO of Smart Cleaning Professional Services, a janitorial and cleaning service. He launched the company with his older brother Ricardi Faustin, and their friend Jean Lucio Joseph in 2010.
The company offers residential and commercial services with a twist. All products used are completely eco-friendly, which Faustin says "differentiates him from his competitors."
"Aside from being different, I wanted to really support the environment," said Faustin, speaking about the benefits of green cleaning. "I know when I use [non-green] chemicals I can't stay in the same room where they were used from the smell. It can't be good for your health."
The business' first year in operation was a success. They made more than $10,000 in revenue and recruited more than 15 customers.  
"Smart Cleaning Professional Services is the fourth commercial cleaning company we've had in four years, and the difference is night and day," said Jason Burger, a member of the board of directors at CSS Alliance, a security service business based in Michigan with offices in South Florida.
Faustin handles all aspects of the business. He subcontracts workers, finds clients and at times, cleans himself.
"It's my business. It's important to get the work done," said Faustin. "If I have a job and it needs to be done I just don't supervise. I get in and get my hands dirty. I'm not scared to. Even though I subcontract, at times I need to do it myself. It's my business; my name; my brand and I need to protect it."
A student at the College since 2006, Faustin is a native of Port-au-Prince, Haiti. He's scheduled to finish his associate degree in the fall of 2011.
Faustin credits his professors at MDC for helping him branch out on his own. He specifically points to professor Stephen Colyer, who helped him develop his marketing plan.
"His ideas are sound and his business can be developed and scaled nicely," said Colyer.  "The next step is to continue to formalize his existing business plan and see if it attracts the financing he wants."
Faustin is confident he can take his business to the next level. He wants to focus on acquiring larger government contracts, and expand to different markets.
"I want to add new products and services," Faustin said. "I'm trying to create a one stop shop. If I can provide janitorial and cleaning services I want to be able to provide landscaping services and waste management. I think the package will be appealing if I can sell you more."
Aside from being an entrepreneur, Faustin isn't completely consumed by his business. He'd like to get back to doing some of the things he enjoyed doing before his business took off.
"I was a DJ and a party planner; every two months I'd organize these big parties," Faustin said. "I had to stop because of how business is going, but hopefully with business going well there will be time for that later."
More News Articles
---