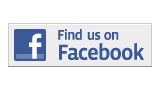 ---
News
Graduation Tickets Limited Due To Seating Availability
By Alexandra de Armas
alexandra.dearmas001@mymdc.net
Three weeks after Miami Dade College announced that President Barack Obama would be the guest speaker at North and West Campus' commencement ceremony, graduates were informed that they will receive two less tickets than planned.
 "More than double the number of graduates that normally attend expressed wanting to participate at this year's graduation," North Campus President José A. Vicente said.
Originally, students were going to be given four guest tickets for the graduation ceremony on April 29, according to Juan Mendieta, Miami Dade College's director of communications.
 "I'm very upset because it's ridiculous that we have been able to succeed, go forth and actually get to graduation. Then for the College to deprive us with only two tickets just because the president is coming?" said North Campus psychology major Lianette Dieguez, who is the first among her two siblings to graduate with a college degree. "I think students should protest."
In recent years, MDC graduation ceremonies have taken place at the BankUnited Center at the University of Miami. This year it will take place at the James L. Knight International Center in Downtown Miami due to venue availability.
Vicente said the Billboard Latin Music Conference & Awards booked the BankUnited Center for numerous days prior to and after their event on April 28.
 "I am very disappointed that my family and loved ones can't share this moment of success with me," North Campus pre-med major Ericka Vidaurrazaga said. "I am very frustrated."
The graduation ceremony can be watched live at www.mdc.edu/north.
 "Because such a high-profiled person like President Obama is coming, we need to put some limits," said West Campus Student Government Association President Andrea Cadenas. "I understand the anger and frustration from students but what can we do?"
More News Articles
---