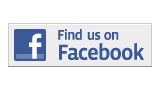 ---
News
Wolfson Gets Tastier
By Monica Suarez
Monica.suarez006@mymdc.net
The apron was raised on April 14.
Blanketing all eight floors of Miami Dade College's new Miami Culinary Institute, the $22 million building was covered by a white apron that measured more than 100 feet in length.
The institute, which took approximately 15 months to construct, offers students a 64 credit associate of science degree that costs approximately $24,000, as well as two certificate programs: a 12-credit Chef Apprentice Program which costs $10,000 and an 18-credit Culinary Arts Management Program which costs $15,000.
"This place got a piece of my heart," said David Maggard, 37, one of the first students to enroll in the program. "The Miami Culinary Institute is the first culinary program in America to be fully green. I joined because I really want to get in touch with all the sustainability that is going on in Miami."
From the food to the equipment, everything is sustainable.
The kitchens of the institute, which consist of five kitchen laboratories and one baking and pastry laboratory, feature the basic equipment of any other kitchen, but have some extras that are state-of-the-art and fairly new to the industry.
Combi-ovens are some of the cutting edge pieces of equipment used by students.
"They have steam and convection working at the same time," said Tom Rhyneer, executive chef at the Institute. "They are self-programming, self-sufficient and self-cleaning."
The high-tech ovens, which are just a fraction of the $1.8 million spent on kitchen equipment, have a complete menu to choose from and can be programmed to cook food to perfection every time.
Food that is prepared by the students is critiqued in class. Whatever is left is donated to Camillus House.
"Professors at the program are the top chefs in Miami," said Eduardo J. Padrón, president of MDC. "Mr. John Richards, director of the program, is well known and has great tradition, so we are getting nothing but the best."
Class sizes will be small, no more than 16 students per session.
"Our students are going to have more hands-on experience than any other program in South Florida," Richards said. "Our goal is to put out the best-trained culinary graduate in the world."
That goal will be augmented by the opportunities offered at the Institute.
Not only will students work and simulate scenarios in the kitchen, but an array of guest speakers including wine makers, chefs and biodynamic farmers will come to further educate the chefs of tomorrow.
"Students will get a great education at a reasonable price," Rhyneer said. "It's going to be a lot of fun. There is a lot of passion here, a love for food and some of the best chefs."
More News Articles
---