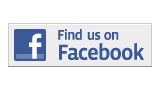 TOP STORY
Noemi Zaharia, a two-time Olympic medalist in swimming for Romania, was appointed North Campus' Aquatic and Fitness Center Director.
Guayabera: Students at north campus had a unique opportunity to model a collection by The Guayabera Lady. The fashion show was one of many events held at the North campus for Hispanic Heritage month.—JORGE ARENAS / THE REPORTER
Knowledge Fair: MDC along with other community organizations and business kicked off The First Annual Miami-Dade Es El Momento: Feria Para Aprender or the Learning Fair on Oct. 8. The event was intended to prepare, inform and empower first generation parents and students  for college.—SKYLER JOHNSON / THE REPORTER
Royal Reception: Queen Sofia of Spain visited Miami Dade College's Freedom Tower on Oct. 9. In her honor, more than 400 community leaders attended a reception hosted by College President Eduardo Padrón (left) and Ambassador of Spain Jorge Dezcallar (right).—CARLOS LLANO / MDC MEDIA RELATIONS
Spittin' Knowledge: Tuesday, Oct. 11th, Honors College student Matthew Stephens rapped a few lines at the The Honors College Pinning Ceremony for the entering class of 2011 at the Gusman Center.—SKYLER JOHNSON / THE REPORTER
Swinging Away: Miami Dade College Head Baseball Coach Danny Price watches as Ruben Munoz takes some swings during a recent practice. Munoz plays first base, third base, right field and left field. The Sharks start their regular season in January.—ROBERTO PORTAL / THE REPORTER
HIGHLIGHTS
CROPS is a program at Kendall, Wolfson, and InterAmerican Campuses that makes organic and locally grown food more accessible to students, faculty and the community.
Clyde Porter, a 58-year-old Miami Dade College Fire Academy instructor, died in a motorcycle accident on Sept. 29 when he tumbled from an overpass near State Road 112 and NW 36th St.
Universal Studios Halloween Horror Nights, in it's 21st year, takes a Las Vegas inspired theme and delivers a truly frightening experience.
Based on the revolutionary "V for Vendetta" film, the Anonymous hackers are publicly plotting to take down the social media giant Facebook on Nov. 5.