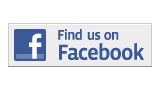 ---
News
Swimming Olympic Medalist Now North Campus Wellness Aquatic And Fitness Center Director
By Paul Vila
paul.vila001@mymdc.net
Noemi Lung-Zaharia, a two-time Olympic medal-winning swimmer, has been appointed Director of North Campus' Aquatic and Fitness Center.
Zaharia, a former butterfly and medley swimmer, competed for Romania during the 1988 Summer Olympics in Seoul, South Korea.
She won the silver medal in the 400-meter individual medley and the a bronze medal for the 200-meter individual medley. 
Zaharia also competed in the 1987 World University Games, where she won five gold and two bronze medals. She broke nine world records during her swimming career.
Born in Baia Mare, Romania, Zaharia didn't have many opportunities to swim due to its geographical location. Baia Mare is surrounded by mountains, and it didn't have a pool in the city.
However, when she was eight years old a city swimming pool was built. Once construction was complete, Zaharia joined a swimming club, which helped develop her passion for the water.
"I've always loved the water," Zaharia said. "I can't really explain why."
Zaharia was offered a scholarship to Florida Atlantic University when she was 21 years old. During her time there she won eight Division II individual championships and was named the National Collegiate Athletic Association's 1992 Female Athlete of the Year.
From 1997-2000 she served as the head coach for the FAU men's and women's swimming program. In 2002 she became the head coach for Florida International University's swimming and diving teams.
"She was like a second mother to us," said Joanna Pomerantz, a former FIU swimmer who was under Zaharia's tutelage for three years.  "Her being an Olympian made us a little intimidated, but it was a huge motivator. She trained us hard and always made sure to point out our strengths and weakness."
Pomerantz suffered from psoriasis while on the team, a common skin disease that causes cells to build up rapidly on the surface of the skin. Her condition was severe enough that she had to be hospitalized for an extended period of time.
"My parents had to come down from New York to visit me,"Pomerantz said. "I remember Coach Zaharia being with me the whole time."
Zaharia is known for holding a strict policy on academics, only accepting students who maintain a minimum 3.0 grade point average in high school.
"School always comes first," Zaharia said. "You can't earn a salary with just swimming."
John Thompson, the Aquatic and Fitness Center's pool manager, says its great to work with someone with such level of dedication.
"She runs a very tight ship," Thompson said. "She lays out clearly what she wants and has high expectations."
More News Articles
---