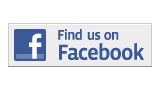 TOP STORY
Miami Dade College decided not to issue a warning regarding two armed robberies at the Meek Center because they felt it wasn't a "continuous threat" to the Center's community.
Activist: "From now on, if you threaten me there will be consequences. I may make you watch one of my movies." Michael Moore was present at the fair, reading an excerpt from his new book Here Comes Trouble. 
Jazz Under The Stars: Grammy Award winner Jon Secada and Latin Grammy Award winner Ed Calle dazzles the audience at Kendall Campus' Jazz Under The Stars Friday, Nov. 4.—Jorge Arenas/ The Reporter
Oh, Deviled Egg: Chuck Palahniuk, author of Fight Club and Invisible Monsters, read two short stories: "Romance" and "Guts." The latter proved to be too graphic for a few audience members, prompting some to leave and one to faint.—Mark Pulaski / The Reporter
We Are The Ship: Artist Kadir Nealson's We are the Ship:The Story Of Negro League Baseball art exhibition has arrived at Wolfson Campus' Freedom Tower. The exhibition is free and open to the public, and is scheduled to last until Jan. 8.—Akeem Brunson / The Reporter
HIGHLIGHTS
North and Kendall Campus feature a professional WeatherBug weather station network—a forecast tracking service that is used to teach math, science and geography with real-time data.
MDC Student Jorge Vito Lastayo, AKA Vito, a music major at Kendall Campus has recently released a single called "The Wave" and is hoping to release a full length album by 2012.
After revamping their roster, the Sharks are off to a 3-1 start. The team is led by forward Malik Jackson, who is averaging 18 points per game.