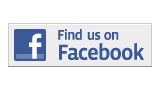 ---
News
Armed Robberies at Meek Center
By Monique Madan
Monique.madan001@mymdc.net

ROBBERY: 19-year-old John E. Carter was arrested during the July 11 incident after he allegedly robbed a woman at gunpoint at MDC's Meek Center.—COURTESY OF MIAMI-DADE CORRECTIONS
After two armed robberies were reported at Miami Dade College's Carrie P. Meek Entrepreneurial Education Center earlier this year, College officials decided not to notify the Center's community.
According to the Clery Act, "Crimes that pose a serious or continuing threat to students and employees will trigger the school's obligation to issue a timely warning...Schools must immediately alert the campus community of a 'significant emergency or dangerous situation involving an immediate threat to the health or safety of students or staff occurring on campus.'"
However, in the two armed robberies—one of which resulted in an immediate arrest—the College felt that a warning was not warranted because it did not present a "continuous threat" to the Meek Center's community.
According to Deborah Higgins, an information specialist for the Florida Department of Education, each college sets its own safety requirements within the framework of the federal law. What constitutes "an immediate threat" is at the discretion of each institution.
Juan Mendieta, the College's director of communications, said the College made the decision "not  to issue a warning" because the incidents did not pose ongoing danger.
The first incident on March 25, according to police reports, happened at 11:15 p.m., during a time "when the Center was closed with the gates down and no students," Mendieta said.
In the second  incident on July 11, the suspect was quickly apprehended, police reports show.
"Continuous threat applies to imminent danger, an unresolved matter with a gunman or other subject on the loose on a college property," Mendieta said. "The threat is dictated by the subject's status, not the victim's."
The Meek Center's Executive Director H. Leigh Toney and Chief of Public Safety Therese Homer did not return calls or emails from The Reporter concerning the matter.
During the March 25 incident, Gregory Smith, who identified himself as an MDC student, and seven other people who are not MDC students, said they were robbed at gunpoint by two males at the Meek Center, 6300 NW 7th Ave., according to City of Miami Police and public safety records.
The party of eight was seated at the Center's south patio, police reports show. 
"I was numb. He had the gun pointed at my face and asked for everything including iPods, wallets and laptops," said 21-year-old Jamel Moss, who was using the campus' Internet that night. "One guy kept the gun pointed at me as the other dude took off with two laptops."
According to police reports, one of the gunmen said, "Don't do nothing, it will all be over quick, don't try nothing…I'll shoot you."
After taking two laptops, both men headed west on NW 63rd Street in a gray Nissan with no tag. Campus safety officials arrived and called 911, according to police reports.
Police could not identify the men.
Smith said he feels the College should have warned the Meek Center's community. 
"No one really knows these things happen. Truth is it can happen to anybody else," Smith said. "I was surprised that no one knew it happened. When you don't tell a student, the student thinks everything is fine and that there's no trouble out there. It puts their life in jeopardy."
The July 11 incident at the Meek Center happened at 4:30 p.m.
Keondria Wooten, 21, who College officials said was not an MDC student, was sitting on a bench doing homework when a man approached her, pointed a silver semi-auto handgun at her head and said "get on the ground," according to police reports.
As Wooten ran, her attacker "grabbed her belongings" and ran away, according to police reports. A witness then followed him to a nearby building where police detained him.
John Edward Carter, 18, was arrested and accused of robbing Wooten, according to police reports. He was was charged with one count of armed robbery.
Despite MDC's stance on the matter, University of Miami's Chief of Police David Rivero said he believes the College should have notified students about the incidents.
"If an armed robbery would have happened here, I would have absolutely sent out an alert. You have to notify them through email, text, or some form of contact about any type of crime," Rivero said. "We notify our students for things as minimal as thefts. It's a great tool to keep the campus secure and catch bad guys."
More News Articles
---