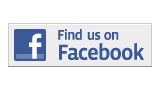 ---
News
Student Author Aims To Make A Difference
By Mark Pulaski
Mark.pulaski001@mymdc.net
Katherine Magnoli, a 27-year-old special education major at the Wolfson Campus, wishes she could fly.

Because she can't, she did the next best thing—she created an animated alter-ego in her children's book The Adventures of KatGirl.

Katgirl is a character that, like Magnoli, is confined to a wheelchair. The main difference: Katgirl's wheelchair is capable of flight.

Confined to a wheelchair throughout her entire life due to spina bifida—a birth defect manifested by the incomplete closure of the spinal canal, often leading to varying degrees of paralysis of the lower body—Magnoli wanted to create a character that would serve as an inspiration.

"I've noticed that kids have a curiosity for my disability," Magnoli said.  "I thought it would be really great to have a character in a wheelchair that they could look up to, and maybe change their frame of mind that just because someone is in a wheelchair doesn't mean they can't do great things."

Magnoli, a self-described perfectionist, started writing the book during the summer of 2009. She worked through several drafts throughout the course of a year before settling on the final version.  

In her inaugural book—aimed at four to seven-year-olds— KatGirl deals with a bully in school, eventually helping the bully out and earning his respect.  

Magnoli recently got the opportunity to display the 24-page book at the 28th annual Miami Book Fair International, which ran Nov. 13-20, thanks to the help of Rebecca Sanchez, an assistant professor in the school of education at Wolfson Campus.  

Magnoli showed the book to Sanchez because she was having trouble deciding what age group the book should be aimed at.

Sanchez kept the books for about a month, eventually showing them to people on the board of the MBFI in an attempt to get the young author a booth at the event. Because of time-constraints, that attempt failed, but Sanchez managed to get Magnoli a spot in her booth, which was sponsored by the Florida Future Educators of America.

"I didn't doubt at any moment she would be such a great writer," Sanchez said. "She's going to go places."

The event was a major success for Magnoli. She sold 74 autographed copies of her book for $10, with $3 from each sale donated to FFEA.

"[MBFI] was really amazing for me because I was like an unknown author," Magnoli said. "I mean, the author of [Diary Of] Wimpy Kid was there, so it was really great for me to have all these kids really show an interest in my book."

Magnoli credits her mom, Karla, for getting her literary career rolling.

"She's like the backbone of everything," Magnoli said. "She not only takes care of the business side of things; she's my biggest fan."

And fans of the KatGirl series can expect more from Magnoli because she has the premise for the second book already in mind.  

"I would like children to see that even though someone may have a challenge, whether it be physical or otherwise, that does not mean they can't accomplish great things," Magnoli said.
More News Articles
---