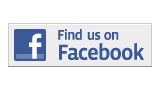 TOP STORY
Nearly one year ago, Miami Dade College decided on a college-wide smoking ban. However, many still violate the policy.
Kids Meal: The Exploration Station at Miami Dade College's North Campus held cooking lessons for preschoolers on Feb. 24. Da'Karius Herring, 2, (left) and Layla Cooper, 2, cut bok choy to prepare sauteed bok choy with chicken. —ALAIN BICHOTTE / THE REPORTER
Celebrating The Year Of The Dragon: The Miami Chinese Language School's showcased the traditional Feather Dance on Feb. 12 at Kendall Campus.—IRMA GUTIERREZ / THE REPORTER
Kung Fu: Two boys from a local Kung Fu School demonstrate some martial arts moves as part of a the Lion and Dragon Dance performance on Feb. 12 at Kendal Campus.—IRMA GUTIERREZ / THE REPORTER
Legendary: Local legend Bobby Stringer wows the audience with his rendition of the Georgia Mass Choir's " Come on in the Room"  at Gospel Explosion at North Campus' Lehman Theatre on Feb. 25.—DONNALYN ANTHONY / THE REPORTER
HIGHLIGHTS

The Secret Service arrested a Kendall Campus Student who made threats against President Barack Obama during his campaign tour through South Florida.
Miami Dade College's Kendall Campus Eric Gonzalez died on Feb. 24 in a car crash after being pinned under a garbage truck.
Sophomore catcher Leo Rojas turned down offers from Major League team to focus on earning his high school and college degrees.
Funnyman Will Ferrell, along with Genesis Rodriguez and Diego Luna sat down for a round-table discussion on their new film Casa de mi Padre.