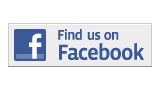 TOP STORY
The 29th annual Miami International Film Festival. running from March 2 to 11, featured more than 100 films from around.
Get Up, Stand Up: Stephen Marley, a five-time Grammy award-winner, gave time for some crow feedback at the 19th annual 9 Mile Music Festival.—MARK PULASKI / THE REPORTER
Colorful Cast: Cuban actor Jazz Vila was among the cast members on hand for the premiere of the heavily anticipated Juan of the Dead.—MARK PULASKI / THE REPORTER
Legendary: Aside from songs of their own, the Marley brothers, such as Julian, performed some of their father's hits.—MARK PULASKI / THE REPORTER
Kids: Queen-Esther Augustine, 3, helps finger paint a mural at the Exploration Station at Miami Dade College's North Campus. —DONNALYN ANTHONY / THE REPORTER
HIGHLIGHTS
Kendall Campus Student Joaquin Amador Serrapio Jr., 20, was charged and pleaded not guilty in federal court on March 9.

If passed, new legislation SB 2106, will lower the hourly minimum wage of employees who are tipped from $4.65 to $2.13.
Miami Dade head baseball coach Danny Price has made it routine to select captains on his team based on academics rather than play on the field, and he's hit a home run so far in the classroom.