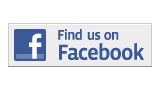 TOP STORY
Sophomore infielder had successful surgery to remove blood clots.
Puff: Jovan LaTouche, 20, enjoys smoking from a hookah during the Arabian Nights on march 28 at Wolfson Campus. —BRITTANY ESQUIJAROSA / THE REPORTER
Support Rally: Mohawk Gaz sports a picture of Trayvon Martin in his har at rally to support the slain teen on April 1 in Bayfront Park.—DONNALYN ATHONY / THE REPORTER
Vagina Monologues: The Center @MDC and Miami Dade's Center for Community Involvement co-sponsored The Vagina Monologues for three seperate performances at North, Kendall and Wolfson campuses.—NICK FINK / THE REPORTER
Zombie Thriller: Members of the Visual Artistic Student Organization and the Abstract Dance Group performed the Thriller Dance at Kendall Campus as part of Arts & Lectures Day festivities.—NICK FINK / THE REPORTER
HIGHLIGHTS
Miami Dade College students hosted a concert on March 30 that benefited rape victims in the Democratic Republic of Congo.
From Sea to See: Widow Continues Husband's Legacy
Jorge "Vito" Lastayo, who was featured in Volume 2 Issue 7 of The Reporter after releasing his first single "The Wave" has now released his second song, "Feel It."

Early Bird Classes On School Menu