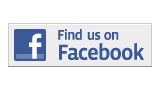 TOP STORY
More than 13,000 Miami Dade College students will toss their tassels on April 28. Some campuses are limiting how many guests each graduate can bring.
Dean Of Hula Hoop: 

Wolfson Campus Dean of Students Vanessa Bird-Arizmendi lets loose and hula hoops with students during a graduation pep rally held at her campus on April 18. Festivities at the free event included music, jumping rope and dancing. — COURTESY OF CHRISTIAN LAZZARI/MEDIA RELATIONS

.
Princess Power: 

Rossini's Cinderella was presented at North Campus' William and Joan Lehman Theater on April 14. The College's Opera Theater Ensemble and Symphony Orchestra were featured. — BRITTANY ESQUIJAROSA / THE REPORTER

.
Drama: The Center for Literature and Theatre presented Rembering the Life of Emily Dickenson April 14 at Wolfson Campus' Prometeo Theatre.—ZENAIDA DUARTE / THE REPORTER
Social Science Perspective: Shirl Johnson (far right), a social work major at Miami Dade College, raises concerns about structural dilapidation and community involvment at The Justice For All: A Social Science Perspective panel held at the Carrie P. Meek Enterpreneurial Education Center on April 19.—DONNALYN ANTHONY / THE REPORTER
HIGHLIGHTS
Ronald Hess,an adjunct professor at Kendall Campus, was found dead in a bathroom by a College maintenance employee. According to police, he died of a heart attack. Hess was 66 years-old.
Malik Jackson named to first team; Stephan Burrows, Levi Noel named to second team.
Kendall Campus student Marc Amarante, 19, started his own streetwear T-shirt line for men last month.