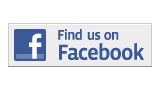 ---
News
MDC Graduates Turn To New Chapters
By Jonathan Muñoz
Jonathan.munoz004@mymdc.net
Randy Zapata didn't mind marching to Pomp and Circumstance a second time.
"It was fantastic for the second time," Zapata, a North Campus student said. "First as an electrical engineering major in high school and now I finished my associates in law."
On April 28, Zapata, 53, was one of 13,000 students that graduated from Miami Dade College. Five separate commencement ceremonies were held throughout the day at the James L. Knight Center and at Kendall Campus' Gymnasium.
Among handcrafted caps and cheering loved ones, school spirit reigned.
"This year the College reached a historic milestone in the institution's history, graduating its 2 millionth student in its over 60 year history," said MDC's President Eduardo Padrón.
At North Campus' graduation ceremony, student Stephanie Salazar was surprised on the big screen with a video message from her boyfriend and MDC student Ricardo Alarcon, who couldn't walk graduation because he had been sent overseas for Army training.
Salazar wept and smiled.
Wolfson Campus' Phi Theta Kappa President  Krysten Alvarez  said she sees this experience as "monumental."
"I used to see it as the end and now I see it as the beginning of a whole new journey," Alvarez said.
Richard Haass, president of the Council on Foreign Relations, delivered the commencement speech at North and West Campus' graduation ceremony. He saluted first-generation graduates.
"To those people that question whether the American dream exists, I have two arguments: Eduardo Padrón, and this College," he said.
After the North and West Campus' graduation diploma ceremony, a Power 96 DJ turned the tables and activated strobe lights. Each student waved a glow stick as smoke machines blasted haze into the crowd.
"Some call it commencement," Haass said. "I have another word for it—continuation."
Board of Trustees Scholarship Recipients
Homestead Campus: Iara Backes-Olivera
InterAmerican Campus: Amalia Mariaca
North Campus: Emilio Gioffre
Wolfson Campus: José Gibaja
Hialeah Campus: Joseph "Mac" Dinneen
Kendall Campus: Julieth Ochoa-Canizares
Medical Campus: Goura Garcia
More News Articles
---