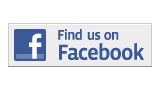 TOP STORY
President Barack Obama's deferred action plan started on August 15; thousands of undocumented immigrants expected to apply for program that could exempt deportation for two years.
A Capella:  The men's choire sang Simon and Garfunkel songs and classical spiritual music on July 11 at Kendall Campus. The event closed a performance by three other soloist. From left to right: Zander Sanchez, Adrian Gonzalez, Tirso Tavarez, Jim Silva, Kyle Ford, Yariel Cesar and Pedro Villa.  — IRMA GUTIERREZ / THE REPORTER.
Dream No Longer Deferred: 

Memmbers of the DREAMers movement attend a press conference where speakers talked about deferred action on Aug. 15 at Wolfson Campus

. — CARLOS LLANO  / COURTESY MDC MEDIA RELATIONS
Diving Save: The Miami Dade College Lady Sharks volleyball team began practice on Aug. 8 at Kendall Campus. —MARK PULASKI / THE REPORTER
On Top Of The World: Miami Heat guard Dwyane Wade hoists up the NBA Finals Trophy during the Championship parade on Biscayne Boulevard, near Wolfson Campus on June 25.—CHRISTOPHER SOSA / THE REPORTER 
HIGHLIGHTS

Joaquin Amador Serrapio Jr. sentenced to three years probation, 250 hours of community service, and four months of home confinement.

Higher One Holdings Inc. has agreed to reimburse students $11 million after overcharging student account holders multiple non-sufficient fund fees.
The Sharks are excited to start this season with new players and returning players in hopes to win it all.
Authentic Italian In The Heart Of Miami
The deportation immunity Obama's announcement granted to many undocumented students does not fulfill the expectations many immigrants still have.