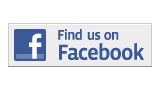 ---
News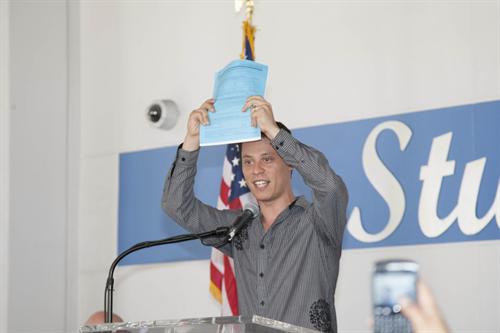 One Step Closer To The Dream
By Karla Barrios
maria.barrios011@mymdc.net
During her junior year at Coral Gables Senior High School simple things like securing a job, applying to college and obtaining a driver's license seemed unattainable  for Monica Lazaro.
Depression would soon set in for Lazaro, an undocumented immigrant, who was brought to Florida by her parents, nine years prior, on the pretense that the family was visiting Disney World—the place where dreams come true.
But instead of a dream, she has faced a nightmare.
Lazaro, who aspires to attend medical school, felt stuck, stagnant and stifled.
On August 15,  Lazaro inched closer to her dream when President Barack Obama's deferred action plan, a plan that offers hope to millions of undocumented immigrants, took effect.
An estimated 800,000 to 1.7 million people nationwide are believed to be eligible to apply for the program. The plan will allow for undocumented immigrants who can present the necessary documentation to be exempt from deportation and be eligible to receive a driver's license and work.
"This is just a small stepping-stone," said Lazaro, an Honors College student at Miami Dade College.  
Lazaro encouraged her peers to keep fighting for the DREAM Act, a plan that would grant permanent residency to undocumented immigrants who qualify for the program.   
"It [deferred action] is going to grant me freedom for two years; it's a short period of freedom," Lazaro said. "We need to keep fighting until we get the pass to citizenship that we want."
In order to qualify for deferred action, undocumented immigrants must have arrived in the United States before the age of 16, have been in the U.S. for at least five years (before June 15, 2012), be less than 30 years of age and have no criminal history.
A $465 fee will be charged to cover the cost of fingerprints and a work permit. 
 "This movement of dreams began here" said Miami Dade College President Eduardo J. Padrón during a press conference at Wolfson Campus on August 15. "You were brave enough to walk from Miami to Washington to have your message heard. We won't be happy until we have real immigration reform and the DREAM act is passed."
Clinics will be set up around Miami-Dade and Broward counties at various locations including Miami Dade College and Florida International University to help with completing the forms correctly.
Required documentation  includes a certified copy or photocopy of the applicant's birth certificate, valid and expired passports from country of origin, school records, and GED or diplomas.
Cheryl Little, executive director of Americans for Immigrant Justice, said applications should not be submitted to notaries and law practices that are not licensed. Pro bono lawyers across the country will be available.
"I understand they have been waiting for so long that they want to turn in their applications as fast as they can, " said Little, who warned that applications that are filled incorrectly will be rejected and the applicant will have to repay the $465 to apply again. "If they don't do it correctly they can face serious problems "
Felipe Matos, who served as Wolfson Campus student government association president during the 2007-08 school year and graduated with a business degree from St. Thomas University, called the deferred action plan "the biggest trophy of all trophies."
"It is this piece of paper," Matos said as he raised the application over his head, "that will change my life and the lives of 800,000 to 1.7 million people." 
For times and locations of the clinics, visit www.fldream.org or text FLDREAM to 69866.
More News Articles
---