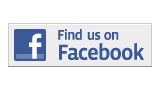 ---
News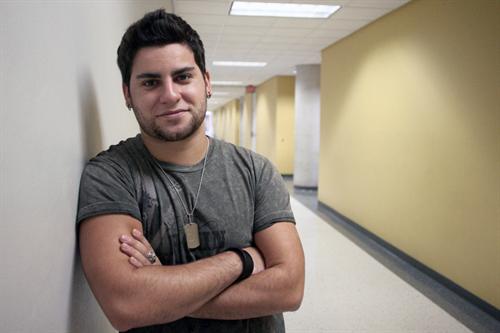 Judge Orders Serrapio To Halfway House
By Jonathan Perez (jonathan.perez019@mymdc.net), Lazaro Gamio (lazaro.gamio001@mymdc.net)
When U.S. District Judge Marcia G. Cooke sentenced Joaquin Amador Serrapio Jr. to three years probation on Aug. 22 for threatening President Barack Obama on Facebook, she urged him to speak to high school and college students about the dangers of posting threats on the Internet.
On Sept. 18, Serrapio, a music business major at Kendall Campus, had his probation modified by Cooke to include 45 days in a halfway house.
The modifications came after the judge read an article in The Reporter in which Serrapio was quoted as saying the ordeal was humorous: "It wasn't funny to everyone in my family, but it was pretty funny to me and my friends."
"In the interview, he was speaking from the heart and shooting from the hip," Cooke said during the hearing. "He showed how he truly feels."
In addition to the 45 days in a halfway house, Cooke extended Serrapio's home confinement from four months to one year.
Serrapio was originally sentenced to three years probation, 250 hours of community service, and four months of home confinement with an ankle monitor.
During the hearing on Sept. 18, Serrapio's attorney, Alan Ross,  argued that his client's comments were taken out of context and that he had no idea he was being interviewed for an article.
"It is a betrayal of huge magnitude," Ross said. "Not through any fault of his own."
Ross continued by saying that The Reporter's story was an example of yellow journalism: "When you want people to read, you have to create something controversial and interesting."
Cooke, as a follow-up to Ross' statement, said that he was "painting with a broad brush to call this yellow journalism."
The judge additionally told Ross that "your client likes being the snarkiest guy in the room."
Cooke added that while the column Serrapio submitted to The Reporter was something that Serrapio had as a prepared statement, the quotes in the interview were somewhat more genuine and honest.
In the guest column Serrapio said:"I admittedly made the biggest mistake of my life, a mistake, I now hope young people can learn from."
During the hearing, U.S. Prosecutor Seth Schlessinger said that what Serrapio was quoted as saying was "troubling" because of its "flippant" attitude.
Serrapio, 21, said during the hearing that upon seeing the cover article in The Reporter, he was "scared" and "disgusted."
"I live in fear of what I'm going to make of myself." Serrapio said. "This isn't a joke to me, this is my life."
Juan Mendieta, Director of Communications at Miami Dade College, said Cooke's decision will not affect Serrapio's status at the school.
In closing statements, Ross made two points. He stated that Serrapio had not violated his probation in any way, adding that even if he had, a court cannot modify a probation sentence once it has begun to be served.
In his second point, Ross said that a sentencing would mean that "the court would be imposing a sanction on free speech."
Cooke retorted that the court does have the authority to modify a sentence, as long as the modification occurs prior to the expiration of the sentence.
The troubles started for Serrapio when he posted threatening messages toward Obama using the "Jay Valor" page on Facebook when Obama visited the University of Miami to deliver a speech.
In the first post on Feb. 21, Serrapio wrote: "Who wants to help me assassinate Obummer while hes at UM this week?"
Then on Feb. 23, the day of Obama's visit, the Secret Service said Serrapio posted a second threat.
"If anyones going to UM to see Obama today, get ur phones out and record. Cause at any moment im gonna put a bullet through his head and u don't wanna miss that! Youtube!" the message said.
During the Sept. 18 hearing, Cooke strongly admonished Serrapio.
"Sir, you're an adult," Cooke said. "You need to understand that your actions have consequences."
More News Articles
---