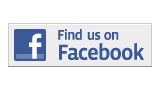 ---
News
North Campus Public Safety Chief Reprimanded
By Karla Barrios
maria.barrios011@mymdc.net

Scolded: North Campus Public Safety Chief Therese Homer received a written reprimand for creating "an atmosphere that borders on a hostile work environment" and mishandling two fire alarm incidents, according to a report filed by Randel Carr, Director of Campus Support Services.
The top public safety official at  North Campus—Therese Homer— received a written reprimand for creating "an atmosphere that borders on a hostile work environment" and mishandling two fire alarm incidents, according to a report filed  by Randel Carr, Director of Campus Support Services.
"I have noticed on several occasions that you chastise your employees in an open and public forum, be it via the radio or in person," Carr said in the report dated Aug. 28. " I have mentioned to you on several occasions that you should take a different approach with your staff. Your management style is to have a diatribe with your staff rather than an amiable, considerate, or courteous approach."
Homer did not  respond to interview requests from The Reporter. However, in a written reprimand rebuttal to Carr's report, Homer said she never received a complaint about her creating a hostile work environment.
"I am the one who have been subjected to a hostile working environment since I have been hired up until recently when you were hired," Homer said. "Prior to that I was and I complained about it but decided not to take it to the next level. I just dealt with it. I was disrespected over the radio, given loads of work to accomplish within unreasonable time lines, not able to talk to my staff or interview staff and subjected to receiving directions from a corporal. As a result I am very cognizant to not chastising employees over the radio or in the open."
In Homer's performance evaluation for the period of July 1, 2011 through June 30, 2012, Cristina Mateo, Senior Director of Campus Administration at North Campus, rated her satisfactory — two levels lower than the previous year—  in the category for  interpersonal skills.
"Chief Homer has been experiencing difficulties as it relates to her personal relations skills," Mateo said in the performance review signed by Homer on July 23, 2012. " As a result, she needs to exhibit a higher level of tolerance, where she is able to communicate appropriately with employees and students regardless of the issue at hand."  
Carr added in his report that Homer's "staff has reported to me that they are afraid to approach you with ideas which I find to be detrimental to the management of this organization. This needs to be corrected immediately to bring about a more cohesive team."  
The first fire alarm incident occurred on July 16 at the Science Complex. The facility was evacuated after several false fire alarms signals were  sent to dispatch.
In the report, Carr said Homer erred in her handling of the situation at a facility that "has an abundance of volatile chemicals and gases located on site" by directing the scene from her office rather than reporting to the site.
"After learning I was on site having heard me over the radio you arrived  15 minutes later," Carr  wrote. " It appears my being on the scene motivated you to arrive on site for an incident that could have been catastrophic."
The second incident occurred on Aug. 21. During the incident a public safety official reported smelling smoke coming from the elevator in the 4000 building. Carr said that Homer once again failed to assess the situation from the location and instead handled the incident from the public safety  office, violating National Incident Management System procedure.
"Not being on site and failing to assess the situation from the location where the incident is happening is an endangerment to all individuals located in the building," Carr wrote. 
However, Homer disagreed with Carr's assessment of her handling of the two incidents.
"I do not believe that I violated the College Incident Command Procedures nor the National Incident Management Systems," Homer wrote.
Additionally, Homer referred to a verbal argument with Carr after the Aug. 21 incident. She said Carr appeared agitated or angry in a meeting in his office after the call had been cleared by the fire department.
"When I came into your office and sat down, you began to ask me 'who was the Incident Commander on the scene.' Perplexed I asked what you meant. You replied again but yelling "who was the Incident Commander on the scene?' I said I was the Incident Commander when I arrived on the scene. You again proceeded to yell louder at me "who was the Incident Commander on the scene." Homer said in the report. "Seeing that you were angry and upset I replied 'I do not know, you tell me.' At that time you got up and stated ''I'm tired of this [expletive]' and stormed out of your office and front door of the Campus Services Department."
Carr acknowledged the exchange, saying: "It happened."
Homer, who has worked at MDC for six years , has been lauded for an array of  accomplishments, according to her performance reviews.
In her July 1, 2008 through June 30, 2009 review, she was commended for implementing the College Crime Watch  Program at the North Campus. Homer also hosted a crime prevention program called "Safety First" on MDC-TV, and kicked off a Campus Safety Day Speakers Series.
During the July 1, 2009 through June 30, 2010 year, according to her review,  Homer was credited with  helping implement the Crime Watch Program at the other campuses. She also coordinated the Historically Black Colleges and Universities Law Enforcement Executives and Administrators 10th Annual Training Day.  
In her July 1, 2010 through June 30, 2011 review, Homer's efforts were applauded when she was elected president of the  HBCU-LEEA, a national organization. That year Homer also received all "excellent" ratings —the highest possible grade — in her performance review.
Last year, in her July 1, 2011 through June 30, 2012 review, she was acknowledged for serving as the lead chief in the MDC system. In addition, she was invited by the White House Initiative on HBCU's to present at the 14th Annual Emergency Management Higher Education Conference at the FEMA National Training Day.
Prior to working at MDC, Homer worked as a  law enforcement officer at the Atlanta Police Department (1978-1985); the Town of Palm Beach Police Department (1985-1998); and the Opa-locka Police Department (1990-2006).
More News Articles
---