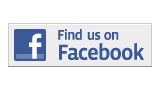 ---
News
Four Dead, Several Injured After Parking Garage Collapses At West Campus
By Gregory Castillo
Gregory.Castillo001@mymdc.net
West Campus Garage Collapse from The Reporter on Vimeo.
The booming rumble startled Nelson Rodriguez. And as he exited his office in Doral—what he saw and heard across the street scared him as well.
"We heard people screaming that the parking lot came down," Rodriguez said.
When the destruction was done, four men had lost their lives, and eight others were injured after  a five-story parking garage under construction at Miami Dade College's West Campus collapsed on Oct. 10.
Killed during the accident were Robert Budhoo, 53; Carlos Hurtado de Mendoza, 48; Jose Calderon, 60; and Samuel Perez, 53. All of the men were working at the construction site.
Witnesses described the scene minutes after the incident as chaotic.
"I saw a lot of students looking out from the windows," Rodriguez said. "I guess they were just curious to see what was going on. I know it's attached to the side of the school, you know on this side of the building. So I saw a lot of people clearing out, running out of the building. Construction workers running out from everywhere. Then the fire department coming in, with all the sirens. I saw people on the sides coming and asking people for headcounts. I guess they were looking for their colleagues."
Alexandra Lopez, a mass communications major at the West Campus, also heard the rumble inside her classroom. She exited as fast as she could.
"We felt this earthquake like movement," Lopez said. "We all get up to run, and see everyone was trying to run out And we get out on the street and saw construction workers crying on the phone in front of the street and the street was closed out. We felt the shake, we thought it was an earthquake"
Miami-Dade Fire Rescue spokesman Lt. Arnold Piedrahita Jr. said fire crews received the first call at 11:40 a.m.
 "When fire crews arrived, we discovered that a four story concrete parking garage that was under construction suffered a pancake collapse, meaning that all four floors rumbled on top of each other like a stack of pancakes," Piedrahita said. 
No MDC students or staff were injured during the incident. 
"It could have been a lot worse," said Doral Police Chief Ricardo Gomez. "The luck we had is that this lot was under construction and there were no students in there."
Officials broke ground on the  $22.5 million dollar garage—a project of the Ajax Building Corporation—in February. It was expected to be completed in late December, and was scheduled to include more than 1,500 parking spaces, an amphitheatre, an outdoor area and a partially covered stage.
At the time of the accident, the structure was 3/4th of the way completed, according to Juan Mendieta the director of communications at MDC.
"This is an incident without precedent. This has never happened in the 52 year history of the College," Mendieta said. "This situation will serve as a point to reevaluate everything we do."
School officials confirmed that the campus was closed, and will remain closed while buildings are evaluated for safety. Most morning credit classes have been moved to North Campus; night classes have been moved to Ronald Reagan Sr. High School.
Ajax officials said at a press conference that two days prior to the collapse of the garage, a crane collided with the structure, but haven't said if this incident is connected with the collapse.
"Ajax Building Corporation extends our deepest sympathies and prayers to the families of our colleague who died, our colleagues currently being rescued and others injured in today's accident at our construction job site for the new parking garage at Miami Dade College West Campus in Doral, Florida," the company said in a press release shortly after the incident."While we do not yet know the cause of this tragic collapse, we are committed to working actively and cooperatively with our design and construction partners and local, state and federal authorities to determine the exact cause of this accident."
Officials from the Occupational Health and Safety Administration along with Miami-Dade city investigators are trying to find the exact cause. It could be months before the reason is determined. OHSA officials declined comment when reached by The Reporter.
In a letter in The Miami Herald readers' forum a few days after the accident, MDC President Eduardo Padrón said that Governor Rick Scott and President Barack Obama reached out to him in support. The ramifications of the collapse are unclear at the moment, but Padrón believes efforts need to be focused on supporting the families of victims.
"The coming days will not be easy for many people — and trying for the family members who have lost loved ones," Padrón said in the letter. "We send them our best, with the hope that each thought and prayer reaches them and brings a bit of comfort."
Staff Writer Alyssa Alvarez contributed to this report.
More News Articles
---