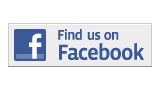 TOP STORY
The Miami Book Fair International celebrates its 29th year from Nov. 11 to Nov. 18 at the Wolfson Campus, featuring thousands of books, 468 authors, food tastings and theater productions.
Democratic Dance: The Urban Bush Women performed We Are Democracy, a dance performance that dealt with various issues like why people vote, who votes, how we votes, and what those before us did to get to vote .  — IRMA GUTIERREZ / THE REPORTER
Shout Out: Jazz vocalist Nicole Henry and her band performed a medley of classic and modern tunes at Kendall Campus' Jazz Under the Stars event on Nov. 2. —ALYSSA ALVAREZ / THE REPORTER
Walking The Sidelines: Heach coach Stephen Cowherd urges his players to keep pushing forward in the team's home opener against Lackawanna College. — GREGORY CASTILLO / THE REPORTER
X's And O's: Head coach Susan Summons motivates her team during a timeout against Daytona State College. GREGORY CASTILLO / THE REPORTER
HIGHLIGHTS
The school of nursing at Miami Dade College Medical Campus, which has been in operation since 1962, was renamed The Benjamin Leon School of Nursing at Miami Dade College in honor of the Leon family.
$20,000 in fire safety training equipment including a hydraulic spreader, hydraulic cutter, and two hydraulic hoses were stolen from a trailer near the Burn Building at the North Campus, according to a police report.

Compton, California based rapper, Kendrick Lamar, garners critical acclaim for his game-changing new album good kid, m.A.A.d city released Oct. 22.
Hillsborough Community College upset Miami Dade College at the FCSAA State Tournament on Nov. 4.