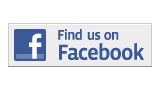 TOP STORY
Kendall Campus Italian and French Professor Biagio Auricchio works full- time during the week and as a server during the weekends at his family owned restaurant, Nunzio's.
IRMA GUTIERREZ/THE REPORTER
MDC Live: Dancer and choreographer Kyle Abraham and his company, Abraham.In.Motion performed Live! The Realest MC at the Colony Theatre on Feb. 1 and 2nd. The performance was part of the MDC Live Arts series.
 

DONNALYN ANTHONY/THE REPORTER
Blessed:Neil McGhee, a six-time performer at the Gospel Explosion and Soul Food Tasting, sings about it being the season to be blessed on Feb. 9th at the North Campus Lehman Theatre.

DONNALYN ANTHONY/THE REPORTER
Soulful:Miami R&B legend, Bobby Stringer, who once sang with Isaac Hayes, Clarence Carter, and Tyrone Davis sings "God is Standing By" to the audience at the 7th Annual Gospel Explosion and Soul Food Tasting on Feb. 9 at the North Campus.

DONNALYN ANTHONY/THE REPORTER
Color Me Rad:Runners convened at Sun Life Stadium on Feb. 2 to attend the Color Me Rad 5K race in Miami Gardens. The event, which benefited the Miami Dolphins Foundation, featured participants covered in colored cornstarch, dancing to music while competing for prizes.

JEFFREY NOY/THE REPORTER
Dance With Me: The Delou African Dance Ensemble performed at the InterAmerican Campus on Feb. 6. The event, part of the campuses Black History Month celebration, featured drum playing, music and history. Above students and staff from the IAC join in on the festivities.

ZENAIDA DUARTE/THE REPORTER
Gospel Explosion: The MDC choir performs at Gospel Explosion! at Wolfson Campus on Feb. 8. The event was hosted by Winifred "Tudy" Williams and featured gospel song and dance.
HIGHLIGHTS
The Miami International Film Festival will be celebrating its thirty anniversary from March 1 through March 10.
The Miami Dade College Sharks have handled numerous obstacles this season, but still hope to make a spot in the playoffs if they can win the next three out of four final games of the season.