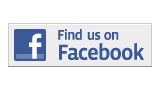 TOP STORY
The man left the library before police were able to interview him. The incident happened on Jan. 30.
IRMA GUTIERREZ/THE REPORTER
Last Dance:Members of the Confucius Institute of Miami Dade College dance during the Showcase of Chinese Ethnic Minorities. The performance culminated the Chinese Cultural Foundation's 25th Annual celebration of the Chinese New Year Festival.

IRMA GUTIERREZ/THE REPORTER
Beat Of The Drum:The Matsuriza Taiko Drummers of Orlando performed at the Fred Shaw Plaza during The Chinese Cultural Foundation's 25th Anniversary Chinese New Year Festival at Kendall Campus on  Feb. 17. The event included music, dance, jar juggling and face painting.

AKEEM BRUNSON/THE REPORTER
Jazz At Wolfson: Hammond B-3 organist Lonnie Smith performs I've Never Been in Love Before by Tadd Dameron at the Miami Dade College Jazz at Wolfson Presents series on Feb. 20th. The Jazz at Wolfson series is monthly from September to April, and is free and open to the public.

ZENAIDA DUARTE / THE REPORTER
Triple X: The 30th annual Miami International Film Festival has commissioned this Jean Marc Galvet-inspired mural on 11 st. and North Miami Ave.

ZENAIDA DUARTE/THE REPORTER
Under Pressure: Physician assistant student Ricardo Viera takes a patient's blood pressure during the 8th Annual Free Community Health Fair at Medical Campus on Feb. 23. The free community health fair included dental, vision and bone density screenings, and glucose and cholesterol test screenings.

IRMA GUTIERREZ / THE REPORTER

Pink Flair: The Lady Sharks closed out the season on Feb. 24 defeating Brevard Community College 44-38. The Lady Sharks commemorated the women who had breast cancer by wearing pink.
HIGHLIGHTS
North Campus students Kenecia Collie, Sashana Jeffery, and Mario Morejon received full scholarships to Tuskegee University with the help of the TRIO Student Support Services program.
The men's basketball season came to a close, but head coach Stephen Cowherd is already looking toward next season with the recruiting process.