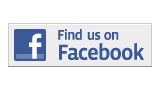 ---
Arts and Entertainment
Cat On A Hot Tin Roof Was Lukewarm
By Irma Gutierrez
irma.gutierrez003@mymdc.net
It is important for an artist to be straight to the point; the best told stories lack words. What are actors if not mere artists? If you aren't painting the Cat on a Hot Tin Roof picture, you may be the ravenous cheetah on a hot plain. Yet, you are the savannah cat at night and so that is what your character portrays. This goes to the star cast of the play, whom collectively manages to deliver a cold performance. Perhaps New York City's temperature has something to do with it but perhaps not, as the play is about envy, greed, deception and desperation.
Scarlett Johansson's starring role, Maggie, is delivered through an impressive memory-exhausting performance. Johansson's coarsened voice, putting aside her natural inclination to it, only spans about 35% of its sound. Perhaps her voice is as her self-loathing, heart-broken husband Brick shouts: that it sounds "like you'd been running upstairs to warn somebody that the house was on fire!"
Johansson's schedule has been nonstop since March 1, at times performing twice a day. I was lucky to watch this play on the 12th, a single performance day. I applaud her vocal chords' regenerative powers, they have unlimited lives. I can say the same about the play.
It's set permanently in a 50's-era plantation bedroom overlooking a large party yard, impregnated with a southern American Gothic atmosphere, and pleasantly diverse lighting setup dominant in afternoon colors.
The women in the play yearn for the love of the men, and the men want to disappear in anguish. We are seeing the resolution of the play, which begins long before we take a seat in the theater of our minds, where the play's conflicts are about to spark breakdowns in its characters, all to our amusement.
More Arts and Entertainment Articles
---