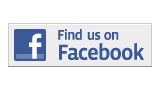 ---
Arts and Entertainment
EAT THIS
By Karla Barrios (maria.barrios011@mymdc.net), Diana Cricien (diana.cricien001@mymdc.net)
Momofuku Noodle Bar
Shrimp buns, ramen noodles infused with pork and mushrooms, and cream cheese soft-serve ice cream with an apple crumble, are among the asian delicacies you will find at Momofuku Noodle Bar. Hidden between a roasted-chicken restaurant and an Italian bistro in the East Village, the quaint restaurant serves delicious food at affordable prices.
The food is absolutely scrumptious. Unlike other Asian restaurants which usually cater the same menu, Momofuku's changes with the seasons. The menu is innovative, providing the customers with an opportunity to enhance their palates with flavor combinations as peculiar as sage and cream cheese ice cream.
The shrimp, pork and shiitake mushroom buns are a must as appetizers. The buns are soft and flavorful, spiked with homemade spicy mayonnaise and cole salad. As an entree, the momofuku ramen—their house dish—is wholesome and filling. The ramen is submerged in pork broth and accompanied by pork belly, pork shoulder, a poached egg, and other vegetables. Among other noodle specials, the ginger noodles were particularly delicious. Served with fresh cucumber and pickled shiitake mushrooms, it is a great vegetarian option.
Aside from the great food, the service is incredible. Servers are attentive, constantly refilling drinks, cleaning up plates, and providing you with a remarkable dining experience.  
-Karla Barrios
Chelsea Market
The Chelsea Market in Manhattan is a treasure chest filled with great eateries. From fancy restaurants to miniature carts filled with teas, doughnuts, herbs and spices, this food mall has it all.
Among the many restaurants at the market, Giovanni Rana Pastificio & Cucina stands out as one of the top three. Beautifully decorated with warm accents and wooden furniture, Rana welcomes tourists and locals with a fresh taste of local Italian food. The crostini appetizer, which came with fresh ricotta cheese topped with pesto and kale, sunchoke caviar with olives and sun-dried tomatoes, and tuscan pecorino cheese, prepares your pallet for the remaining meal. The cheese is soft and creamy, with subtle touches of flavor from the pesto and the sunchoke caviar.
Aside from Rana, the Milk Bar is the perfect place for a glass of milk. Famous for its milkshakes and fresh milk, the menu is filled with traditional dishes such as mac and cheese and omelettes, but also has a touch of Middle Eastern cuisine. The lavender milk was particularly interesting.  At first it seems like drinking detergent, but after a teaspoon of sugar it becomes a relaxing, therapeutic drink.
If you're looking for great food, the Chelsea Market is the place to go.
-Karla Barrios
PIE FACE
New York City is the best place in the world to wake up with a midnight craving.
From cheesecakes, pastries, to their specialties—the pies—Pie Face is definitely the place to go. It is open 24 hours a day and is sure to satisfy your sweet craving. Their specialty pies are the delicious pecan pie- topped with sweet-glazed pecans—and their pear and ricotta pie.
Now if you aren't necessarily craving sweets, they also have a savory chicken and mushroom pie that combines chicken with slices of mushroom with a hint of garlic that gives it a distinct taste. Pie face is definitely a must if you're visiting New York.
-Diana Cricien
More Arts and Entertainment Articles
---