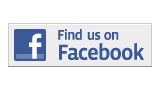 ---
Briefing
Volunteer Income Tax Assistance Program Aides Low-income Families
By Adrian Suarez
adrian.suarez001@mymdc.net
The Volunteer Income Tax Assistance program (VITA) at Miami Dade College is offering to do free tax returns for students and low-income applicants earning less than $50,000 a year.
The program will run from early February until early April, offering services in English, Creole and Spanish.
Individuals interested in receiving assistance must contact their campus VITA representative to set-up an appointment.
Applicants must bring their social security card, the social security cards of any dependents being claimed, a picture identification, W-2 earnings statement, 1099 MISC for self employed individuals, receipts, and a 1099 INT.
For more information contact:
VITA services or visit
www.mdc.edu/main/business/aboutus/VITA.aspx.
Meek Center:(305) 237-1199      
Hialeah: (305) 237-8620      
Homestead: (305) 237-5143      
InterAmerican: (305) 237-6484      
Kendall: (305) 237-2375      
North:(305) 237-1199      
Wolfson:(305) 237-3151
More Briefing Articles
---