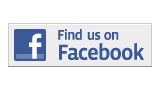 ---
News
Virtual College Offers Students The Opportunity To Study From Home
By Jonathan Muñoz
Jonathan.munoz004@mymdc.net
Take a class this summer—without setting foot in a classroom.
The Virtual College is a college-wide program housed at the Wolfson Campus that offers distance learning degree programs and course as an alternative to classroom based instruction.
Courses are available online through a learning management system where students can set up their schedule at their convenience.
Registration for Summer 2013 starts on March 4.
Programs such as  an associate in arts, pre-bachelor of arts, associate in science and college credit certificates are being offered at the same price as regular attendance classes. A $15 per credit fee will be charged to students upon registering for classes.
"The majority of our students take a combination of face-to-face and online courses together,"said Sofía Villalobos, director of student services for Virtual College. "We have often suggested to students that if they find a certain subject to be very challenging, we do not recommend they take the course online."
Students who are self-disciplined, have great time management skills and following deadlines and due dates are most likely to succeed in Virtual College courses.
"A huge misconception is that some students believe that Virtual College courses are easier than face-to-face because they can login whenever it's convenient," Villalobos said. "When in fact the opposite is true. Students must find sufficient time to complete all of the course requirements."
Lorine Brown, 45, who lives in the Tampa Bay Area, is currently enrolled in Virtual College. She is scheduled to graduate this summer with an associate in arts degree in business administration.
Brown cited her busy schedule as the reason for choosing Virtual College. She takes three to four classes a semester while maintaining a 3.2 GPA.
"I work full- time; I'm a full-time mother," Brown said. "I don't have time to sit in a classroom."
Students can sign up for Virtual College at the same time as college-wide registration. They can use an adviser or register themselves by going to the Student Portal, searching for the class by course ID and selecting Virtual College as the location (campus 330).
The Virtual College began creating classes in 1996. It supported the 1997-98 fall term pilot of courses funded through the Homestead Campus'  Alfred P. Sloan Foundation Grant.
For the past several years, enrollment in online courses has been growing more than 20%, Villalobos said. Currently the Virtual College offers more than 130 different courses online with more than 6,000 active students.
---------------------------------------------------------------------------------------------------------------------------
For more information about the Virtual College, contact the Student Support Center at (305) 237-3800 (Monday through Friday from 8 a.m. until 4:30 p.m.) or email them at virtual@mdc.edu.
More News Articles
---