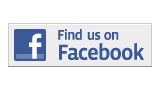 ---
Sports
Catcher/third baseman Victor Caratini believed it was destiny that led him to play at Miami Dade College after he was ineligible to play at Southern University and A&M College.
Miami Dade College Assistant Director of Athletics Alysia Dyer owns a 2012 Miami Heat Championship ring.
The Miami Dade College softball team has only six more games left in the regular season. The team is currently second in the Southern Conference.
---