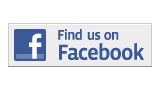 TOP STORY
A crowd of approximately 1,000 runners gathered at the Fortune International Parking Lot in Brickell on April 16 for a silent run to commemorate the victims of the April 15 Boston Marathon bombing.
VICTORIA FREGOSO/THE REPORTER
In Rhythm:Miami Dade College hosted its second annual Artistry in Rhythm: Engaging the Community (AIR Dance Conference) on April 12 at Kendall Campus. The performance above — "Another Mango Season" — was choreographed by Michelle Grant-Murray.

IRMA GUTIERREZ\THE REPORTER
In Memory Of: The Jane Pyle Composition Competition an annual event honoring the late Jane Pyle, a respected music professor at  Kendall Campus took place on April 13. The contest awards a $1,000 prize to the student with the most creative musical composition.
Carlos Vivas, (lower left) performs his winning song called "Adaptation".

Deborah Rodriguez-Gonzalez/Courtesy of MDC Media Relations
Hitting His Groove: Jazz guitarist Randy Bernsen performs at the Wolfson Campus auditorium on April 10 as part of the a Jazz at Wolfson Presents series.

IRMA GUTIERREZ/THE REPORTER
Touring Twirl:The Nanchang University Performing Troupe participated in Miami Dade College's Confucius Institute Performance Tour on April 11 at Kendall Campus.

IRMA GUTIERREZ / THE REPORTER Victory Speech: The Lady Sharks congratulate each other after a win against Brevard State College on March 28.
HIGHLIGHTS

Ajax Building Corporation, Coreslab Structures Miami, Florida Lemark Corporation, MEP Structural and Inspections, and Solar Erectors US were fined $38,000 for neglecting errors which caused the West Campus garage collapse on Oct. 10.
Kendall Campus English and creative writing professor, David Schroeder, has returned to Miami Dade College after being struck by a car on Nov. 30.