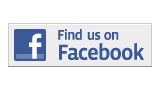 TOP STORY
Friends and family members along with faculty of Miami Dade College (MDC) came together on May 4th to celebrate the graduation of over 13,000 MDC students. Five unique ceremonies were held in two different locations.
IRMA GUTIERREZ/THE REPORTER Glowing Graduates: More than 13,000 Miami Dade College students participated in five separate graduation ceremonies on May 4, 2013. Above, a neon-clad drummer surrounded by fog performs as part of the festivities at the Bank United

IRMA GUTIERREZ/THE REPORTER
Ladies Of Liberty: The Ladies in White, an opposition group in Cuba consisting of the wives and female relatives of jailed dissidents, spoke at Freedom Tower on May 20 to celebrate Cuban Independence Day.

IRMA GUTIERREZ/THE REPORTER




Guardian of Freedom: Berta Soler the leader of the Ladies In White is interviewed on May 20 during an event at the Freedom Tower in commemoration of Cuba's Independence Day.

GREGORY CASTILLO/THE REPORTER




Room With A View: Three memorial day revelers enjoy the view of Ocean Drive from their make-shift seats in front of a window at the Waldorf Towers Hotel on May 25 during Urban Beach Week. The hip-hop festival attracted thousands to South Beach.

VICTORIA FREGOSO/THE REPORTER
Latino Leader: Actor Wilmer Valderrama talks to high school students at MDC North Campus on May 18. The event was part of the Congressional Hispanic Caucus Institute's college readiness program, Ready To Lead.
HIGHLIGHTS
Miami Dade College had five players selected in the Major League Baseball Draft. Victor Caratini was the first Shark to get drafted by the Atlanta Braves, in the second round.
Despite high ratings for some Miami Dade College professors on ratemyprofessor.com, some say the website is not a reliable source for selecting instructors.
On May 1st, it was announced that the lawsuit filed by the families of the victims of the West Campus garage collapse against the general contractor and subcontractors reached a confidential settlement agreement.