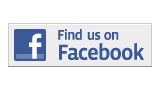 ---
Arts and Entertainment
New Transformers Ride Set To Roll Out At Universal Orlando
By Mark Pulaski
Mark.pulaski001@mymdc.net
The interstellar battle between Autobots and Decepticons is coming to Orlando. Transformers: The Ride-3D is opening at Universal Studios Orlando on June 20 after already having successful openings at Universal parks in Hollywood and Singapore.
The attraction will place riders alongside Optimus Prime in full HD CGI projected on 60-foot screens, with state-of-the-art 3D technology combined with other special effects in a battle against Megatron and the evil Decepticons in a battle to save humanity.  
Michael Bay, director of the Transformers films, was brought on board to be a creative consultant on the project, tieing the attraction into the storyline of the films and creating a more authentic experience.
"We broke the mold and have taken this ride to a new technological level in terms of blending seamless 3D," Bay said in a press release.
The attraction had one of the shortest build times in Universal history, with construction having started in July 2012 and the opening taking place slightly less than a year later, just in time for the summer season.
"Transformers: The Ride-3D is the perfect addition to Universal Orlando's thrilling theme park experiences," said Mark Woodbury, president of Universal Creative in the press release. "The ride has already proven to be a hit at our [other] parks, and we're excited that Universal Orlando guests will soon be able to join the Autobots in the fight to save the world."
More Arts and Entertainment Articles
---