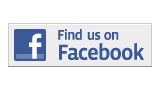 ---
Arts and Entertainment
Summer Movie Guide
By Mark Pulaski
Mark.pulaski001@mymdc.net
June 21, 2013
Monsters University
The creative minds at Pixar spend five to eight years on their scripts: writing, rewriting, and polishing until they deliver a hit that's fun for kids of all ages. Monster's University should be no different, and will likely be the family fun hit of the summer. Instead of a sequel, Pixar is offering us a prequel here, showing us how our favorite corporate monsters Mike and Sully got their start and bonded their friendship. There's already a good built-in audience for this one, with the added bonus that six to 10-year-old's who saw Monster's Inc. when it was released, are college-aged now. Which should strike a chord with how they relate to the film.
July 3, 2013
Lone Ranger
Once again teaming Johnny Depp, director Gore Verbinski, and producer Jerry Bruckheimer—the same trio that have combined to deliver the first three Pirates of The Caribbean films—Disney's The Lone Ranger looks like it should continue on the same successful trend that made Pirates such a great series. Depp is one of the best character actors out there, having turned Jack Sparrow almost into a living, breathing person, and should deliver a wonderful eccentric performance as Tonto; Verbinski hasn't been disappointing since his debut on 1997's Mouse Hunt; and Bruckheimer's name speaks for itself. This big screen re-imagining of the classic story should be tons of fun on Independence day weekend. "Hi ho silver!"
July 26, 2013
The Wolverine
I was not a big fan of 2009's X-Men Origins: Wolverine or any of the X-Men movies so far, but this one looks like it might be onto something. Following on a story arc that was originally penned in the limited Wolverine comic books series by Chris Claremont and Frank Miller, who created the graphic novels Sin City, 300, and Batman: The Dark Knight Returns. The Wolverine definitely has a Dark Knight type of feel to it. I'm liking the return to seriousness for these comic-book inspired movies, the concept of blending these iconic stories with a more realistic feel has definitely been a major force in the resurgence of the genre in Hollywood lately, with nearly every big blockbuster as of late coming from the comics.
August 2, 2013
2 Guns
From the trailer alone, 2 Guns looks like an explosive ride. Add that the story is based on a popular graphic novel, stars two awesome leading actors in Denzel Washington and Mark Wahlberg, a supporting role by Edward James Olmos, throw in some guns, and make it rain hard cash for good measure, and you have the perfect fun summer flick. Washington and Wahlberg play undercover law enforcers who are unaware that the other is also working undercover until they are set up by the mob, triggering them to go on a mission to get to the bottom of the trickery. This loaded film should hit the bullseye this summer.
August 9, 2013
Elysium
From Neill Blomkamp, director of the freshly original District 9, comes another futuristic action thriller with heavy social commentary undertones. Set in the future (2154 AD) where the rich have exiled themselves to the man-made space habitat Elysium, a world devoid of poverty, crime and bad health, the poor struggle to survive back on the wasteland of Earth. The film stars Matt Damon, wearing some sort of biomechanical suit, whose life literally depends on him breaking into the heavily guarded interstellar paradise. The film itself has been pending for a while with the release date having been moved around a bit due to conflicting schedules and a IMAX reformatting which will hopefully be worth the wait.
More Arts and Entertainment Articles
---