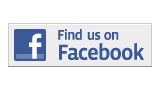 ---
Briefing
Ceramics Exhibition at InterAmerican Campus
By Quinn Allen
quinn.allen001@mymdc.net
MDC's InterAmerican Campus is hosting the Yoko Ito Messersmith: Master Potter exhibition  from May 31 to June 18.
The event will be held at 627 S.W. 27th Ave., Room 3113.
Messersmith, a ceramist, had an exhibition of her work in support of the International Advisory Committee's Asia Pacific Heritage Month.
Born in Japan, Yoko Ito Messersmith received her Masters of Fine Arts from Kyoto City University of Arts. Her work includes the creation of traditional Japanese pottery.
Wanda Texon, the director of Campus Galleries for Miami Dade College, said that Messersmith's pottery is made for daily use.
"Messersmith has wonderful and delicate works made from porcelain," Texon said. "Her works were originally made for daily use and can be used for both decoration and normal use."
For more information, contact:
MDC Museum of Arts + Design
(305) 237-7700
More Briefing Articles
---