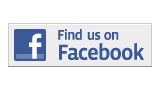 ---
Briefing
School for Advance Studies Once Again Top of The Nation
By Odris Padron
odris.padron001@mymdc.net
Miami Dade College's School for Advanced Studies was  ranked sixth in the nation by Newsweek on its 2013 Best High School list.
The school improved its ranking from the previous when it ranked 12th.  
Newsweek's list is determined by graduation rate, college acceptance rate, AP/IB/AICE tests per student, average SAT scores, average AP/IB/AICE scores, and percent of students enrolled in at least 1 AP/IB/AICE course.
This year marked the 25th anniversary for the School of Advanced Studies. Students enrolled in the program  take classes at four of Miami Dade College Campuses—Kendall, Homestead, North and Wolfson—allowing them to gain college and high school credits simultaneously.
An estimated 500 students participate in the program.
More Briefing Articles
---