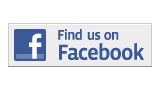 ---
Forum
Teaching About Water Privatization
By Halina Rachelson
halina.rachelson001@mymdc.net
Most people don't know that only a mere 2.5% of the world's water is fresh water, and that only 0.024% of that is potable water which can be used for human consumption.
That small, but highly valuable amount is diminishing.
Today's generation must realize that wars could be fought. Conflicts already exist, for example, between Bangladesh and India. Some might even be waged against our Canadian neighbors, who have the fifth most freshwater resources in the world.
Water in the developed world is unfortunately wasted, especially when it comes to irrigation. In developing countries, people have no accessibility. They rely on charity-provided straws to filter out any pollutants or disease-causing agents.
Privatization is a lesser known evil because locals in developing countries (and even some small American towns) may have abundant water sources available that are out of their reach due to rising costs and worsening quality.
We are all responsible and companies love to make it seem like the problem does not even exist.
Water privatization is a growing negative symptom of globalization.
The modern economy has given way to the age of commodification, in which products that we should not consider economic goods are sold and often lead to profits for the wealthiest people in the world: the CEOs of conglomerates Nestle, PepsiCo, Coca Cola, and French water companies Suez and Veolia.
A lack of effective, corporate regulation often leads to water privatization.The World Bank and International Monetary Fund tend to include conditions related to privatizing water resources with their loans to developing countries.
The offer typically looks attractive on paper, but once signed and operated under for a few months, companies hike up the prices, sell the water at a rapid rate, and sometimes pollute it irresponsibly.
Although fighting large banks and multinational corporations is very difficult, national solutions include improvements to public funding and the exposure of companies that hide behind the North American Free Trade Agreements (NAFTA), WTO, and Free Trade Area of the Americans' (FTAA).
On an individual level, stop consuming bottled water because this allows us to support privatization and the profits these companies make.
Also, look out for TAP (Truth about Privatization), a campaign to expose privatization and encourage drinking tap water, which has its roots in the 2013 Salzburg Global Seminar and will begin at Kendall Campus in the fall semester.
More Forum Articles
---