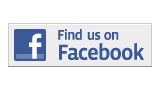 ---
Sports
Five Sharks Selected In 2013 MLB Draft
By Jonathan Perez
jonathan.perez019@mymdc.net
Their palms sweat more with each passing second, and their hearts beat faster than a base runner trying to steal home — that was the vibe at the 2013 MLB draft,  where five players from Miami Dade College had their dreams become a reality.hhhh
The MLB draft took place on June 6 and ended on June 8, and the Sharks had a player selected each day of the draft.
The first MDC player selected was catcher/third baseman Victor Caratini in the second round by the Atlanta Braves. Caratini was an offensive machine this year for the Sharks, smashing seven home runs, driving in 62 RBI, boasting a potent .360 batting average, and adding 13 doubles for good measure.
"For me, it is something big," said Caratini, who watched the draft with his family and agent in Puerto Rico. " It is the dream that I have had my whole life to be picked in the draft. Thank God that dream was fulfilled with the Atlanta Braves."
Outfielder Omar Garcia was the next Shark to be drafted, in the seventh round by the Milwaukee Brewers. Garcia hit .439, scored 41 runs, and had 61 total hits.
Pitcher Kevin Perez and Steven Negron were both selected in the 17th round. Perez was drafted by the Kansas City Royals and with the 504th pick. Negron was the 516th pick by the Detroit Tigers.
The last Shark to get drafted was catcher Danny De La Calle. He was selected in the 33rd round by the Texas Rangers.
"It means a lot. All the sacrifices I've made, and all the hard work I've done," Negron said. "It's a dream come true, and I am one step closer to "The Show" so I can make my family proud."
More Sports Articles
---