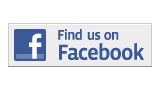 ---
Sports
Lady Sharks Lose Offense And State Tournament
By Jonathan Perez (jonathan.perez019@mymdc.net), Frank Coto (frank.coto001@mymdc.net)
The Miami Dade College Lady Sharks seemed to be on their way to becoming state champs scoring 20 runs in their first two games of the Florida College System Activities Association State Tournament. But in the next two games, they couldn't find the same offense that propelled them to victory, as a result, they lost and their season is done.
When the state tournament started on May 3, the Lady Sharks defeated Seminole State College of Florida 10-4. They followed up that victory with a 10-6 win against Florida State College.
But then they hit an offensive dry spell. On May 4 they lost 3-1 to fifth seeded Santa Fe Community College and followed up that game with a 7-3 loss to the College of Central Florida. The Lady Sharks scored a total of four runs in their last two games of the tournament, as opposed to 20 in their first two games.
"We didn't hit," head coach Gina De Aguero said.
The Lady Sharks had a remarkable regular season clinching the first seed in the Southern Conference with a 28-14 overall record, and 13-3 in the conference.
"I will never forget this amazing season. There is nothing to regret for us," outfielder Alexandra Schneider said. "We played hard and made it far, even though winning the championship would have been perfect." .
Although the Lady Sharks did not reach their goal of state champs, De Aguero acknowledged her team's hard work.
"We played a great season and enjoyed every moment of it," De Aguero said. "This team will always be special and great."
Players of Prestige
Several players from the Lady Sharks squad have been rewarded for their performance throughout the season.
Schneider made the All-State First-Team, and teammates Cassandra Perez, freshman pitcher / infielder and sophomore outfielder Kayla Ogle made All-State Second-Team.
Schneider, Ogle, and Perez were also named to the All-Southern Conference First-Team along with sophomore infielder Evelyn Morgado, and pitcher Raquelli Bianco.
Players tabbed to the All-Southern Conference Second-Team were sophomore infielder Vanessa Ortiz, sophomore catcher / first baseman Amanda Labrador, and sophomore third baseman Maegan Lee.
More Sports Articles
---