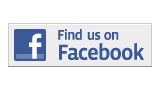 ---
Arts and Entertainment
An Indie Romance Drama To Take Your Mind Off Summer Blockbusters
By Veronica Peron
Veronica.peron001@mymdc.net
Written and Directed by Drake Doremus, Like Crazy is a film inspired by events from his life.
The film starts when Jacob and Anna, college students in Los Angeles, first become a couple. Being that Anna is a British exchange-student, they worry about the expiration of her student visa upon their graduation.  After graduation, Anna decides to stay past her visa and continues her life with Jacob in the United States. Later, she flies to England for family matters, but when she returns to Los Angeles, immigration officials deny her entry into the U.S. The rest of the film follows Jacob and Anna on a journey of love and the struggles of a long distance relationship.
For being an independent film it has an excellent cast. Jacob is played by Anton Yelchin, who is well known for his role as Charlie Bartlett. Felicity Jones, a rising young actress from England who will be featured on the next The Amazing Spiderman film, plays the role of Anna. Oscar winner Jennifer Lawrence also makes an appearance as Samantha, the other woman in Jacob's life while Anna is away.
What is most interesting about this film is that Doremus did not write out dialogue for the film. Instead, he worked with the actors so they could understand their characters and filmed every scene with improvised dialogue.
The film won the 2011 Sundance Film Festival Grand Jury Prize and was later acquired by Paramount Vantage.
Now that the huge summer blockbusters are winding down, we can return to our Netflix watching days, where Like Crazy can be found under the independent genre.
Go check it out; I promise you'll enjoy it.
More Arts and Entertainment Articles
---