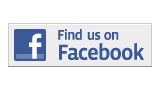 ---
Briefing
Founding Member Of The Reporter Lands Full-Time Job As Multimedia/Data Producer At The Miami Herald
Lazaro Gamio, who created the entire design concept of The Reporter as the paper's first art director, has accepted a full-time job as a multimedia/data producer for the Miami Herald.
Gamio, 23, who has worked at the Herald for the past two years as a part-time designer/multimedia producer, will start his new position in late August. His main focus will be creating multimedia interactives for the various Miami Herald platforms.
He spent this summer at the Seattle Times as an intern in the paper's graphics department creating graphics for the print edition as well as some multimedia components. In the summer of 2012, Gamio interned at National Geographic as an information graphics intern. In January of that same year he participated in the New York Times Student Journalism Institute in Arizona after being selected during a national search.
During his tenure at The Reporter, Gamio won seven design awards from the Florida College System Activities Association. In 2012, he won third place from the Associated Collegiate Press Awards in the Newspaper Page One category. He also earned an honorable mention in the Newspaper Page/Spread category.
More Briefing Articles
---